Main content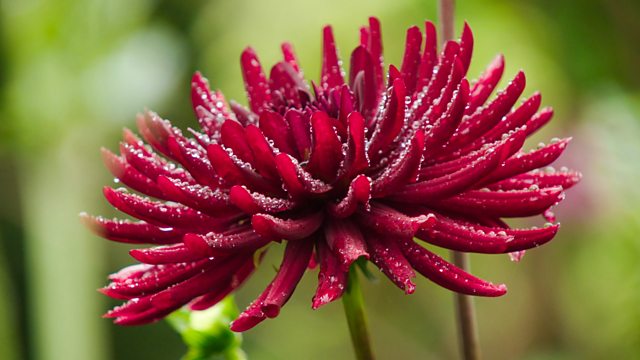 Episode 22
Monty Don catches up on his vegetable garden, harvests potatoes and divides perennials. Frances Tophill is making the most of the year's fruit harvest.
Monty Don catches up on his vegetable garden and harvests potatoes as well as dividing perennials. Frances Tophill is on her shared allotment making the most of the year's fruit harvest, Joe Swift visits a classically designed garden with a contemporary edge in Northamptonshire, and Juliet Sargeant goes to Borde Hill Garden in West Sussex to see how the hot summer has caused a rare tree to flower for the first time in 30 years.
We travel to Wales to meet a seed guardian whose passion is growing all kinds of vegetables and collecting their seed, and we meet a woman who has been successfully growing melons and pineapples in her garden in Lancashire.
Clips

Old Rectory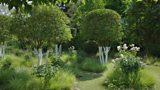 Joe Swift was blown away by the 3 acre contemporary garden he visited in Northamptonshire. Based in the grounds of an 18th century rectory, it took a year and a half to build, with award-winning designer Anoushka Feiler at the helm. The juxtaposition between old and new works a treat, and its formal yet stylish design brings a very different feel to each of the six 'rooms'. The garden is open for the NGS from time to time, so if you'd like to have a look round yourself, here are the details.
Old Rectory (www.ngs.org.uk)
Heritage Seed Library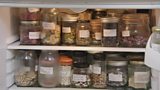 If you fancy growing some of the veg varieties Adam Alexander has helped to conserve over the years or indeed become a Seed Guardian yourself, you need to get in touch with the Heritage Seed Library. A list of what's available is published every December and as a member, you can choose up to six packets of seed a year.
Heritage Seed Library
Garden Organic
Ryton Gardens
Wolston Lane
Coventry
CV8 3LG
Tel: 024 7630 3517
Heritage Seed Library (www.gardenorganic.org.uk)
Purple potatoes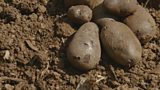 We all know that a diet rich in fruit and veg is good for our health, but recent research has suggested that produce rich in anthocyanins can be particularly beneficial. High levels of these natural compounds are known to occur in blackcurrants, blueberries and blackberries which, in turn, gives them their lovely dark colour. The same is thought to be true of red cabbage and purple spuds.
'Violetta' and 'Red Emmalie' are the two varieties of maincrop potato Monty decided to grow this year. They first became available in 2012 and are reputed to be fairly resistant to blight. Their floury texture means that they're good for baking, roasting and making mash, and to retain their brightly coloured flesh, it's important to keep the skin on when you come to cook them. Other purple cultivars include 'Salad Blue', 'Purple Majesty' and 'Blue Danube'.
Borde Hill Garden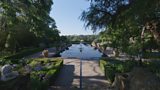 The magnificent Emmenopterys henryi Juliet Sargeant went to see was filmed at Borde Hill in West Sussex. The garden is celebrating its 125th anniversary this year, so it seemed only fitting that on its 90th birthday, this rare tree from China put on a good show of flowers for only the fourth time in its life. This species is notoriously shy to bloom in the West, but the hot summer of 2018 may have spurred it along. 
If you're a lover of trees, it's a great garden to visit and RHS members can get in for free during July and September.
Borde Hill Garden
Borde Hill Lane
Haywards Heath
West Sussex
RH16 1XP
Tel: 01444 450326
Borde Hill Garden (www.bordehill.co.uk)
Credits
| Role | Contributor |
| --- | --- |
| Presenter | Monty Don |
| Presenter | Joe Swift |
| Presenter | Juliet Sargeant |
| Presenter | Frances Tophill |
| Series Producer | Sharon Fisher |
| Executive Producer | Paolo Proto |
| Production Manager | Michael Rogers |