Main content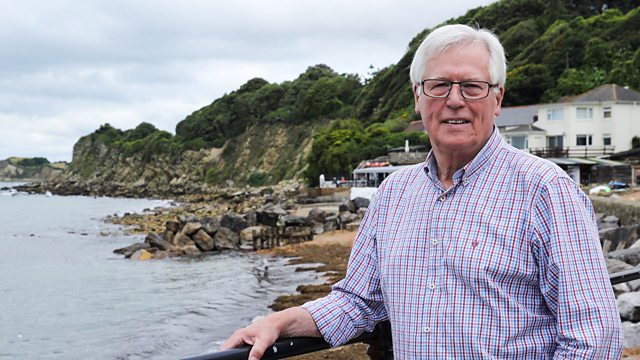 Paul Martin visits Lacock Abbey in Wiltshire to watch the bats emerging from the rooftop gargoyles and learns what should be done if they decide to take up residence in a loft.
Crop Crisis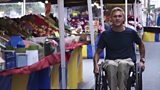 Steve Brown is in Warwickshire investigating how the summer heatwave is crippling crops and will affect what ends up on our dinner plates. British-grown peas, broccoli, carrots, cabbage and spuds are all under threat as yields have toppled by 30 per cent. He meets farmer George Beach whose broccoli crop has withered and who stands to lose £100,000. At Evesham market, Steve finds out if shoppers would be prepared to follow the example of the French and pay five times more for home-grown produce. And at the Royal Agricultural University, Cirencester, he discovers what foods farmers might have to grow in the future for us as hot summers are predicted to continue.
Find out more about the impact of this summer's heatwave
Bats
Paul Martin's at Lacock Abbey in Wiltshire for the spooky summer sight of bats emerging from the rooftop gargoyles. Love or hate them, these flying mammals are in trouble as numbers have toppled. And what do you do if they decide to take up residence in your lofts? At Lacock, the National Trust is thinking of putting up poo hammocks – not something the rest of us could necessarily try. But, as Paul discovers, they might not necessarily be the worst lodgers you could have.
Find out more about the UKs bats here
Croyde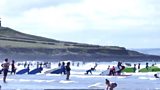 Like countless other coastal villages around the UK this summer, Croyde in North Devon is facing a property crisis.  More than half the village is holiday homes.  Margherita Taylor meets a young family who would love to live in the seaside resort but who are being priced out of the market as house prices have rocketed by more than 400 per cent in just 20 years. The golden goose of tourism is key to village survival, but what measures need to be taken to keep the community itself alive and kicking?
Stress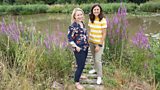 Stress has been called the epidemic of the twenty first century, costs the economy billions of pounds and accounts for nearly half of all sick days in the UK.  It's responsible for diseases ranging from cancer and heart problems to Alzheimers. Keeley Donovan wants to know if the cure might just be a healthy dose of nature.  She's at the eco-village of Hockerton just outside Nottingham to check out if the good life is the chill pill she needs to get out of life's fast lane and into the slow.
For tips of how you can reduce stress follow this link
Bikepacking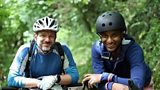 Sean Fletcher is heading to the Gower Peninsula to meet cycling journalist Laurence McJannet who has embarked on a 'Bikepacking' adventure. Sean learns that Laurence has been wild camping around the UK , covering more than twelve thousand Kilometres in just nine months on his bike, pitching his tent in Britain's secret wild places. Sean jumps into the saddle with his own wild camping kit and Laurence takes him on his favourite coastal path before finding the perfect spot to pitch up off the beaten track. 
Margherita Taylor's top 5 literary landscapes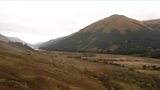 Credits
| Role | Contributor |
| --- | --- |
| Presenter | Steve Brown |
| Presenter | John Craven |
| Presenter | Keeley Donovan |
| Presenter | Jules Hudson |
| Presenter | Paul Martin |
| Presenter | Margherita Taylor |
| Series Producer | Jane Lomas |
| Executive Producer | William Lyons |
| Director | Mark Davenport |
| Director | Michael Bower |
| Director | Chris Perry |