Main content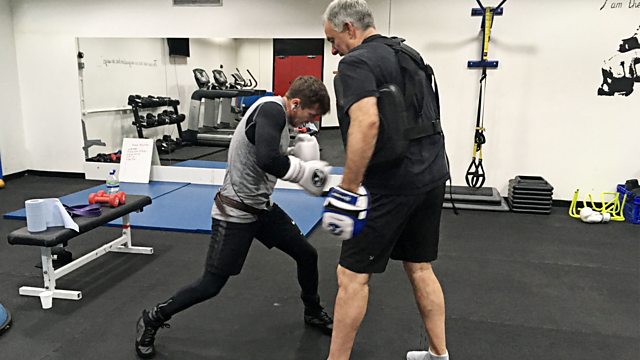 Come inside the heads of boxing trainer Peter Stanley and his protege Simon Corcoran as he makes his professional debut at the legendary York Hall. Recorded in binaural stereo.
It's the build-up for fight night as boxing trainer Peter Stanley prepares his protégé Simon Corcoran for his professional debut.
Part of a new series of immersive features which allow the listener to step inside the heads of a compelling character and explore their world. Recorded in binaural stereo using the latest recording techniques for a rich, lifelike, 3-D sound. Subjects wear a small microphone in each ear, picking up sound just like the human ear. Whatever they hear, we hear - how they hear it. The series is best heard on headphones.
Recorded at the legendary York Hall in London's East End, experience the night as they did - backstage and in the ring - where the stakes are high for Simon.
Producer Neil McCarthy.