Main content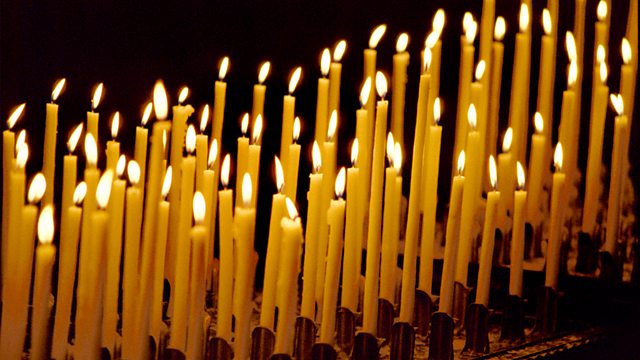 15/09/2018
A spiritual comment and prayer to begin the day with Dr Ed Kessler, Director of the Woolf Institute.
Script
Good morning
One of my favourite set questions for end-of-year exams on the Bible is: 'Is all translation interpretation?'  The answer is 'yes, no and maybe'.
It is virtually impossible to translate perfectly from Hebrew or Greek or Arabic into English (or into any other language) without losing some flavour of the original.  Yet, this has not prevented a translation being regarded as authoritative. Who doesn't love the King James Bible of 1611? And most of us who read the Bible, do so in translation.
The translation process is difficult partly because of the way language is structured.  Some translations bring incidental changes.  For example, in English the words book, scribe, literature, library and to relate (a story) have discrete etymologies.  In Hebrew, the relationship between all these words is maintained because they derive from the single root, sfr, creating the possibility of a double entendre, which is difficult, if not impossible, to translate from one language to another. 
This raises challenges for understanding sacred texts but also for explaining terms from one religion to friends from another.  Even the word itself is uncertain.  Is religion derived from the Middle English, meaning 'life under monastic vows', or from the Latin,  religio 'reverence' or religare  'to bind'?  I don't know.
The vocabulary of religion is not straightforward.  But words are all we have to navigate our relationship with one another.
And for that, I say, thank God.
Amen.