Main content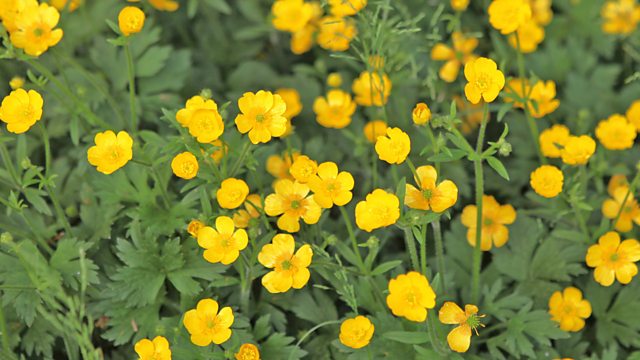 Hadrian's Wall
Eric Robson takes his panel to visit Hadrian's Wall. Anne Swithinbank, Pippa Greenwood and Matthew Wilson offer horticultural help to the audience.
Eric Robson takes his panel to visit Hadrian's Wall. Anne Swithinbank, Pippa Greenwood and Matthew Wilson offer horticultural help to the audience.
This week, the panellists answer questions on Monkey Puzzle trees, vegetables to grow with children, and grafting heritage apple trees. They also advise on growing bamboo in a front garden, planting a brand new garden and taming a climbing hydrangea,
Eric Robson drops into the Tullie Museum in Carlisle to ask what did the Romans ever do for us gardeners.
Produced by Hannah Newton
Assistant Producer: Laurence Bassett
A Somethin' Else production for BBC Radio 4.
Fact Sheet
Q – I recently brought a house with a Monkey Puzzle (Araucaria Araucana) tree in the garden. It is 15-20 feet (4.5-6 metres) high and I don't like it. Rather than cut it down what would you suggest I grow through it to disguise it?
Matthew – Monkeys obviously. It seems a shame to grow something through it.
Anne – Once they have grown taller and bigger as they will do, you won't be seeing any branches at eye level you will just see the trunk.
Pippa – Grab the chainsaw or learn to love it.
Q – What vegetables are good to grow with children that will crop after the summer holidays?
Pippa – You definitely want some pumpkins and gourds. Pumpkins - especially for carving at Halloween.  Also purple sprouting broccoli, spring cabbage, onions and garlic and autumn raspberries.
Anne – Go shopping for small plants. Also lettuce and rocket and cut and come again mixtures are quite fun and you could squeeze in some carrots just as they start school.
Matthew – Things like Mizuna, pak choi, also possibly sweetcorn. Peppers and chilies will last a long time on the plant. Top fruit such as apples and pears. Quince as well.
Q – I have a heritage apple tree called Burgh Beauty I have rooted several softwood cuttings and they are growing quite nicely but will I be eating the variety from my tree or because it is a grafted tree will I be eating any old apple?
Pippa – No if you have taken the cuttings from above the graft-point you will be getting the apple variety that you are after. If it was something from below the graft point it will be different.
Matthew - Your cuttings won't remain compact, as they could get big, because it is the rootstock that gives the plant those characteristics. You could take another cutting and graft it on to the rootstock or buy another variety of tree that is grafted onto a rootstock and graft cuttings from a different variety onto that tree.
Q – I would like to plant some bamboo in my terrace front garden. What will grow well and keep its leaves over winter without creating too much shade? My plot is tiny – 3m wide and 1m (9.8ft by 3.3ft) deep.
Matthew – Ones to avoid are the ones that are spread by runners because what will happen is they will be coming up through your carpet. There are bamboos such as Phyllostachys nigra  - the black stemmed bamboo.  They are largely clump forming bamboo but even that will run. They all run. Phyllostachys aurea – golden bamboo is very attractive one but will run.
What you can do is plant them in a big container that will stop the running characteristics – you will need a feeding and watering system in place.
You could put physical barriers in the ground to stop them running but it's a lot of effort.
Pippa – Bamboo in a half barrel was in my sister's small back garden. The container will limit the size for a while. Make sure they have drainage holes in the bottom.
Anne – The container is the way forward. And there is also the sacred bamboo – Nandina domestica.
Q – I am moving to a brand new garden what one plant would you choose for a new garden? And the soil is acid.
Anne – A Rhododendron. I like Rhododendron Yunnanense – quite tall with dainty flowers.
Matthew – I would plant a couple of trees; get the structural stuff in early.
I would plant trees that thrive on acid soil and are known for their spectacular autumn colour such as Nyssa Sylvatica and specifically a cultivar called 'Wisley Bonfire' and Oxydendron arboreum (Sourwood tree)
Pippa –Blueberries, and also some of the Magnolias – most of them do better on acidic soil.
Q – I brought a sample in of liverworts (Marchantiophyta) – how would you get rid of that?
Pippa – They are not a threat to plants. Regularly hoe the surface to break up the soil surface and physically remove them.
Q – Towards the end of our recent spell of the hot dry weather when every gardener was watering the garden daily, a patch of asphalt on a nearby pavement was displaying an amazing selection of healthy weeds. I am sure nobody was watering them - why were they able to flourish and could we learn something from their abilities?
Pippa – Weeds are colonizers. Quick growers, quick reproducers. They are the ultimate successful plant.
Matthew – They have taken advantage for the conditions that we have had.
Anne - What we should learn is to choose the right plant for the right place but we never do – we pick out what we like rather than analyzing gardens and what should be there.
Q – My climbing hydrangea is taking over my back-garden, washing line, and generally my life. Do I treat it mean? And if so when do I prune it?
Anne – Usually May-June time. Immediately after it has flowered I would go to the edges of it where you don't want it anymore and cut it back. If you cut off too much you wont get the flowers next year.
Matthew – You are the custodian of a horticultural wonder. Just open your garden, sell tickets when it is in flower and treat yourself to a holiday every year and you will never feel like pruning it again.