Main content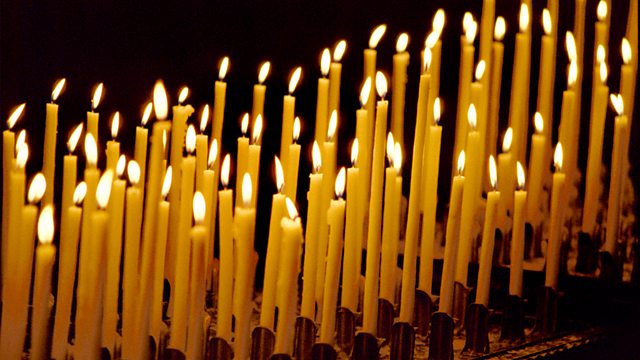 28/08/2018
Spiritual reflection and prayer to start the day with The Rev Richard Frazer, Minister of Greyfriars Kirk, Edinburgh.
Script
Good morning.
More than 2 million Muslims went to Mecca for the Hajj which finished the other day. Christians go to Santiago, Sikhs to the Golden Temple at Amritsar and so it goes on. There's something deeply ingrained in the human spirit about the need to journey. It's about setting off in order to grow spiritually.
Maybe you're familiar with the story of Abraham in the Book of Genesis. In a sense, his is the story of the first human being to spend some time in contemplation and mindfulness and to discover the wonder of the voice within.
Mind you, it took him 75 years to hear a voice from beyond the stars calling him to awaken. That tells us a lot about how difficult it can be to find inner stillness, that quiet centre, where the flame of the Spirit of Life burns.
One of the Hebrew prophets, Jeremiah, spoke of his belief that we have what have the Divine spark planted deep within us. He said that God had planted his law in our inward parts and had written it on our hearts.
Abraham upped and left his homeland and began a journey, not really sure where the voice would lead him. We too are constantly being invited to make journeys, whether we are members of a faith community or not, whether we know the destination or not.
Fundamentally, we are nomadic people and we are never more at home than when we are on the move, growing, changing, learning and discovering. It is a glorious thing to discover that home is the journey.  
Loving God, traveller on the way of humanity, you teach us that we are restless until we rest in you. Be a companion for the journeys we must make, give us the refreshment we need to cross boundaries, to greet the new and never to feel that we have nothing more to discover.  Amen.