Main content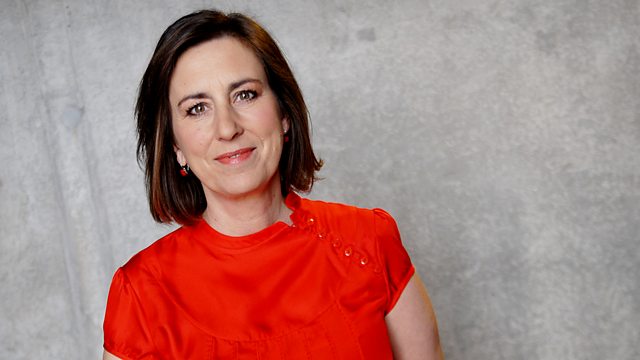 With Kirsty Wark
Litter along Scotland's coastlines has been labelled an 'emergency'. So whose responsibility is it to clean up?
A map identifying litter hotspots along Scotland's coastline is being launched. Aerial photographs of plastics and rubbish washed up and blown up on to beaches has been posted online. The aim is to help organisations and volunteers involved in clean-up work better target their efforts - particularly in remote areas where litter often remains "hidden". Archie Liggat, chairman of the UK Civil Aviation Patrol, has said that Scotland's coastal litter problem is "an emergency".
Litter along Scotland's coastlines has been labelled an 'emergency' - so whose responsibility is it to clean it up?
Also on the show...
BRIDGE
After Transport Scotland published a list of bridges needing repair work across Scotland, we find out what makes a bridge safe. Ian Firth is a Structural Engineer and Bridge Designer.
LEGGINGS
The online retailer Asos, which has 1,021 styles for sale on its website, has said that it has already sold 95% more leggings this year compared with 2017. Where do you stand on leggings - yes or no? Lynne McCrossan is a fashion writer, stylist & mum of 2 and Jean Broke Smith is an etiquette expert.
BURKA
We speak to the Muslim convert from Glasgow who had to go to London to be able to live her life as a 'visual muslim'. Aisha chose to wear the Niquab full face veil not long after converting to Islam but this decision had other implications in her life.
PROPERTY SURGERY
It's property surgery today so whether you are buying or selling, renting or a landlord, our property expert Brian Gilmour will help you out! Any queries about anything to do with property, get them in to Brian on 08085 929500, text 80295 or email kaye@bbc.co.uk
BOUNCY CASTLE
We speak to the father who saw his daughter swept into the sky in a inflatable slide. Chris Wroniecki's daughter Summer was injured in a bouncy castle. Tom Beattie is from Crown Castle Inflatable Play & Entertainment.
ACCENTS
A Welsh 21 year old says that he's developed an American accent because of the amount of time he spends playing games online - how do computer games and TV programmes influence the way we speak? Dr Eleanor Lawson is a sociolinguist at Queen Margaret University, Katrina Tweedie is a Daily Record reporter & mum of 3 boys and Karen Cox is a Mum of Three from Moray.
STRICTLY
It's back on our screens this weekend – but what does Strictly mean for dancing?
CHOCOLATE
Could chocolate be good for your health? A study suggests that three bars of chocolate a month can reduce chances of heart failure.
CAN YOU NAME THE PLACE?
Clue 1: Today's place-name has a connection with the textile industry.
Last on
Broadcast