Main content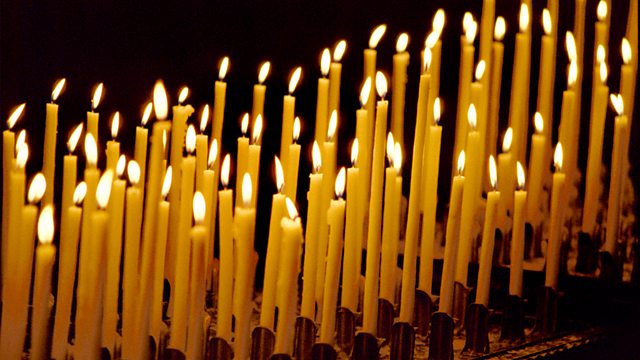 27/08/2018
Spiritual reflection and prayer to start the day with The Rev Richard Frazer, Minister of Greyfriars Kirk, Edinburgh.
Script
Good morning.  Edinburgh has been alive with festive spirit during the month of August.  Sadly the Festival finishes this evening.   Thousands of performers from around the world have converged on the city to share their messages, and there are places where you can hardly find space to stand on the pavement.
I sometimes wonder what people are trying to communicate through their art and why many of us are so enthusiastic to respond.
There is in all of us a deep desire to connect with other people, with a smile or a tear, to enable us to feel that humanity is in a sense, one - something that tells us we are not alone and lost in the world.
The American poet Raymond Carver asked in a poem what we want from life, and answered that it is to call oneself beloved, and feel beloved on the earth.  And I think that is what we all long for.
One of the simplest and most profound things that Jesus did in the Galilee was to give people a sense of their own worth and value, to give them a voice.  It might have been a hated tax collector, a foreign woman at the well, or a man half crazed by mental torment who was self-harming. Jesus made connections at a very human level.
What I love about the Festival, even in the final week when some people are beginning to get a bit weary, is that there is so much goodwill, tolerance and mutual support within a community of strangers, who all want to connect with one another and with their audience.  Maybe what we all want at the end of it all, is "to feel beloved on the earth".
Living Christ, you stretched out your hand to the broken, the forgotten and the excluded and you made them feel special and human again. Help us when we meet others to offer the gift of a respectful human connection. Amen.