Main content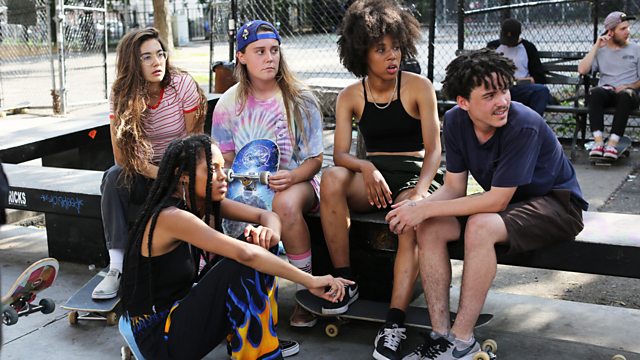 Skateboarders, Lise Davidsen, Affording a Family
The programme that offers a female perspective on the world, including women skateboarders from New York, Norwegian opera singer Lisa Davidsen, and the cost of having a family.
Frances O'Grady, the General Secretary of the TUC, said this week that up to two million people have been put off having a family because of low pay, the high cost of living and squeezed public services. But is she right? And is the declining size of British families anything to worry about? Jenni speaks to Nicola Smith, the TUC's Head of Equality and Strategy and Dawn Foster, a 31 year old newspaper columnist.
A new film called Skate Kitchen tells the story of an introverted teenager, Camille (Rachelle Vinberg), from Long Island who meets and befriends an all-girl New York skateboard collective. It's a story of friendship and female empowerment. The young women who star in the film are all part of a real skateboarding group. Jenni is joined by the director Crystal Moselle and two of the skaters and actors, Nina Moran and Dede Lovelace.
The Norwegian opera singer, Lise Davidsen, is with us in the studio. She joins Jenni to discuss her career and the work that goes into being a soprano. She performed Verdi's Requiem at this year's BBC Proms.