Main content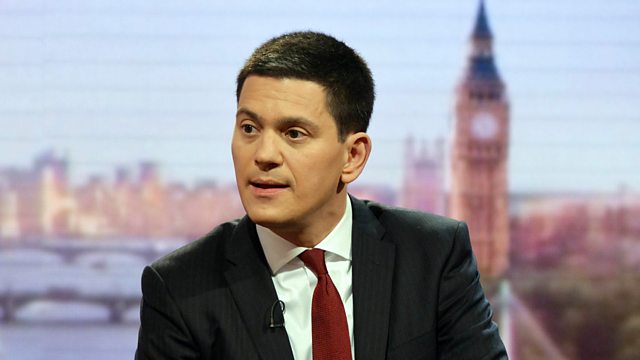 The Dream of World Government
It is 100 years since WW1 made countries realise they must work together to avoid further conflict. David Miliband looks at the League of Nations and the dream of world government
2018 marks the 100th anniversary since the end of World War 1, followed by the founding of the League of Nations the following year which offered a vision of peaceful world government and collaboration. History of course didn't turn out that way, and the fate of the League of Nations is often seen as symbolic of the dream of world government, fragile, utopian, and ultimately doomed to collapse in the face of resurgent and aggressive nationalism.
But the dream of world government is surprisingly stubborn. In one form or another, battered and bruised, it underlies every transnational political body which has followed, from the Red Cross, to the UN itself. It holds out a vision of political authority which crosses borders, and which dares to dream that universal values can sustain in the face of local angers, anxieties and chauvinisms.
In this archive hour the former Foreign Secretary David Milliband looks at the history of world government over the last century, with its successes and its failures.
Historical Advisor Patricia Clavin Professor of International History Jesus College University of Oxford
Producer Mark Rickards