Main content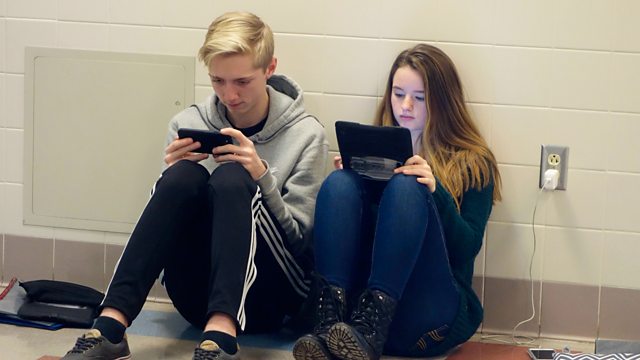 Matthew Taylor presents a series in which ten of the country's brightest minds gather to solve difficult social problems.
This week: how to better protect young people from the harmful effects of social media?
Follow ten of the country's brightest minds as they gather in the library of Bartley Green school, in Birmingham. They have just one day to come up with a solution that will convince a panel of judges - and the students of the school.
Who will impress and who will fall short?
Presented by Matthew Taylor and facilitated by Cat Drew from Uscreates.
Team One:
- Rebecca Ford - head of design programme, RSA
- Tobias Revell - Artist and designer
- Sam Howey Nunn - Director of Free Ice Cream
- Marialuisa Ferro - Social media blogger for UScreates
- Luke Newbold - Founder of Lens Change and Studio You London
- Asha, pupil at Bartley Green school
Team two:
- Lil Adair - Design consultant, USCreates
- Vasant Chari - Senior Policy Adviser, Policy Lab
- Molly Thompson - Community manager, Silicon Canal
- Megan Highcock - YouthSight, Research and Marketing
- Hamda Mohamed - Young leader, Uprising youth leadership
- Maisy, pupil at Bartley Green school
Expert witnesses:
- Victoria Goodyear - Pedagogical researcher into digital technologies, University of Birmingham
- Alan Earl - Online safety consultant
Series producer: Estelle Doyle and Producer: Jordan Dunbar.
Editor: Penny Murphy.
Last on