Main content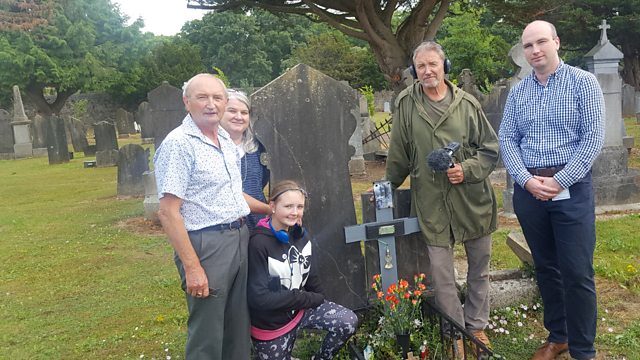 The Last Enemy
By 1918 the war had killed millions, yet the influenza pandemic that began sweeping the globe that year would go on to snuff out some 100 million lives. Was war its greatest ally?
Of all the horrors of the Great War of 1914-1918, perhaps the worst was saved for the end. Writer Nicholas Rankin tracks how the outbreak of influenza in the late summer of 1918 turned into the worst pandemic since the Black Death of the 1340s. Ten million died in WW1, but the 'flu virus' of a century ago killed between 50 and 100 million people in every corner of the globe. In that last year of the war scientists understood bacteria and the germ theory of disease, but they did not have the technology to see viruses, let alone understand them. The unique conditions of the First World War gave the flu virus unparalleled opportunities to reproduce and kill. Millions of healthy young men, packed together into troopships, crowded in camps and trenches, living in battlefields contaminated by poison gases, were like a giant petri dish. Soldiers died like flies, but civilians who flocked together to celebrate the Armistice on 11th November 1918 also infected each other. Modern transport - steamships, railways, bicycles in Africa - helped deadly influenza spread world-wide as troops returned home at the war's end. Once dubbed 'the forgotten pandemic' it is now being re-researched by scientists and historians who wish to learn its lessons for today. In the 1970s, the writer Richard Collier advertised in the newspapers of 29 countries asking for survivors' stories, and in the Imperial War Museum Nicholas Rankin leafs through his huge archive of vivid replies. He also travels to Dublin to hear about the impact of the pandemic in Ireland. And he learns how influenza devastated native peoples worldwide, particularly in Polynesia, where a quarter of the population of Western Samoa died.
Producer: Mark Burman.