Main content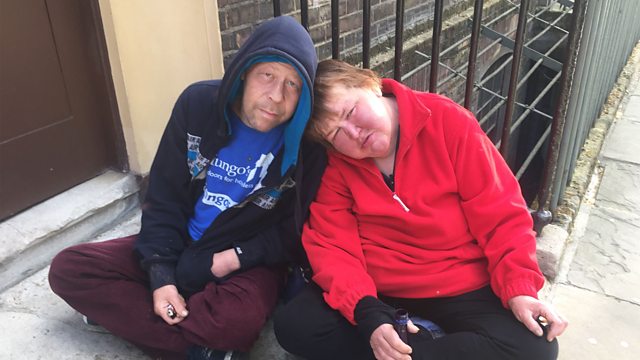 Episode 4: The Life of Tara
The story of two rough sleepers and how they came to make their home on a street in east London.
Life on the streets is hard and precarious, but every soul who sleeps on a pavement has a story. Tara and George is a six-part series exploring the lives of two people in their late forties who sleep rough in London's Spitalfields. It asks simply, what led them there and why do they remain?
Journalist Audrey Gillan has come to know them as neighbours in this diverse and fashionable area of the capital, and has been recording her conversations with Tara and George for nearly two years.
In this episode, Tara opens up, little by little, about her childhood in London, missing her mum and what led to her three children being taken away from her.
Written and presented by Audrey Gillan
Produced by Audrey Gillan and Johnny Miller
Original music by Francis Macdonald
Series Producer: Alan Hall
A Falling Tree production for BBC Radio 4.