Main content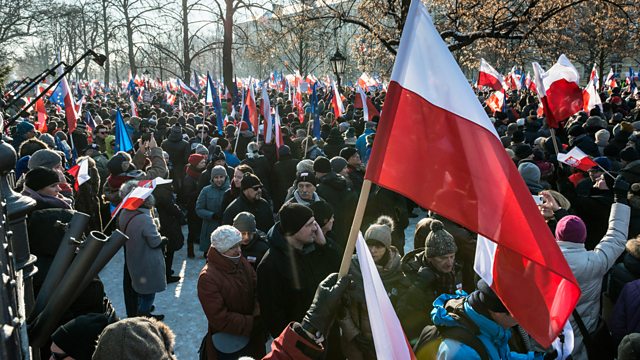 Warsaw
With Poland's new government accused of trying to exert political control over the country's media and cultural institutions, artists are fighting back against ultra-nationalism.
Poland's artists, writers and musicians respond to growing ultra-nationalism.
In the run up to the 2015 presidential elections, Poland's populist Law and Justice party campaigned on a platform of national pride and traditional Catholic values. Since taking control of the government, the party remains popular with many Poles but has also faced accusations of posing a grave risk to democratic values. Recent changes to the country's justice system drew thousands of protestors into the streets and resulted in charges from the EU that the government is attempting to undermine the rule of law by stacking the courts with political loyalists.
Opposition parties and human rights activists have also accused Poland's ruling party of restricting free speech by pushing virtually all critical voices off the state news media and trying to exert political control over the country's arts and cultural institutions.
With regional elections due to take place this autumn and the country remaining deeply split politically, Anna McNamee travels to Warsaw and beyond to find out how Polish artists, writers and musicians have been affected by the rise of ultra-nationalism. Can art change Poland's political future?
A Whistledown production for BBC Radio 4
Last on