Main content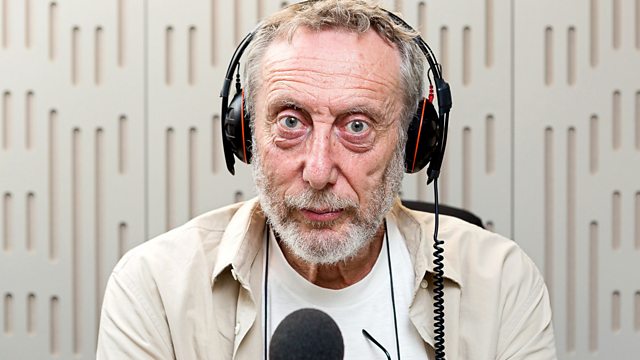 Meningitis Research Foundation
Michael Rosen makes the Radio 4 Appeal on behalf of Meningitis Research Foundation.
Michael Rosen makes the Radio 4 Appeal on behalf of Meningitis Research Foundation.
Registered Charity Numbers: England and Wales no 1091105, in Scotland no SC037586,
To Give:
- Freephone 0800 404 8144
- Freepost BBC Radio 4 Appeal. (That's the whole address. Please do not write anything else on the front of the envelope). Mark the back of the envelope 'Meningitis Research Foundation'.
- Cheques should be made payable to 'Meningitis Research Foundation'.
Meningitis Research Foundation
Meningitis can strike without warning and kill within hours. Meningitis Research Foundation brings together people and expertise to try to defeat meningitis and septicaemia wherever it exists. We run programmes to help prevent meningitis, improve treatment and diagnosis and provide direct support. Our work involves funding and undertaking research, training health professionals, and providing information and support to thousands of people each year. Since being founded in 1989, the Meningitis Research Foundation has made possible over 160 vital scientific research projects. 
Mobile phone-based triage system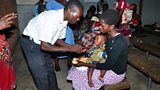 MRF has now expanded its work on a global scale. Our programme in Malawi has enabled thousands of children to attend clinics and introduced a mobile phone-based triage system to quickly prioritise over 400,000 ill children for diagnosis, reducing mortality and the severity of impairment caused by meningitis. 
Africa Health clinic waiting room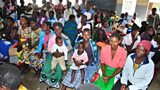 We also work to improve meningitis prevention around the world. In 1996-1997 a devastating outbreak of meningitis occurred in sub-Saharan Africa with over 250,000 cases and more than 25,000 deaths. Since the development of an effective and affordable vaccine, more than 300 million people in 21 different countries have been vaccinated. However, newborn babies remain unprotected. Our latest research project will vaccinate expectant mothers in the Gambia in the hope that this will protect their babies so they do not die from this terrible disease. 
Michael Rosen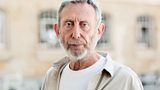 Losing a child is every parent's worst nightmare. Michael Rosen's son Eddie passed away within hours of showing the symptoms of meningitis.  Michael said: "When you put your kid to bed at night and they are dead in the morning, it's like fiction. It's so terrible." He is passionate about raising awareness of meningitis and supporting people who are trying to find out more about the disease. He thinks that there is a clear sense of urgency for people to understand how meningitis works and that no parent should have to go through what he did with Eddie.