Main content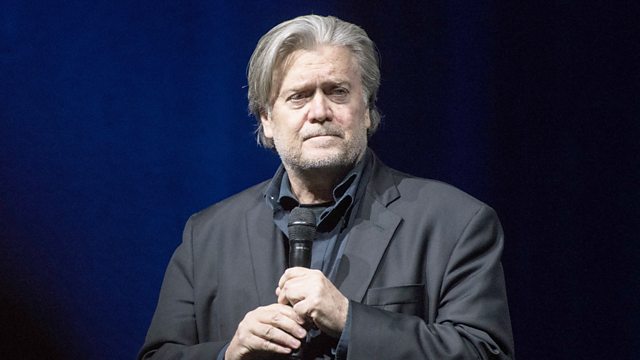 Outrage in the age of Twitter
Why The New Yorker has backtracked on an interview with Steve Bannon.
The New Yorker has cancelled an interview with Steve Bannon, President Trump's former strategist, after an online backlash. Meanwhile, The Economist says its own invitation for Bannon to participate in a festival still stands, arguing that "the future of open societies will not be secured by like-minded people speaking to each other in an echo chamber". At a time of enormous commercial pressure for magazines, is it now common sense to avoid controversy? Or should editors accept that on occasion, causing offence is part of the job?
Amol Rajan is joined by Zanny Minton Beddoes, The Economist editor in chief, Sarah Golding, chief executive of ad agency The & Partnership, and Matthew Wright, journalist and presenter of a new show on talkRADIO.
Presenter: Amol Rajan
Producer: Richard Hooper.