Main content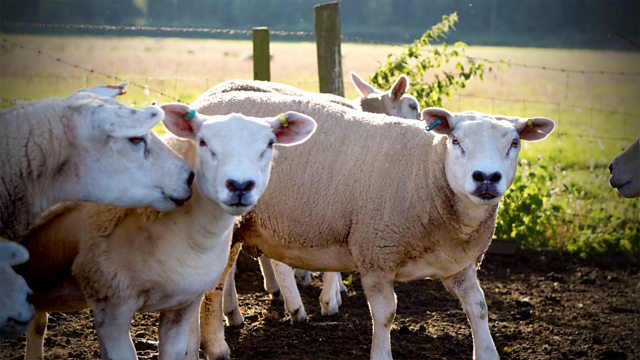 31/08/2018
Things go from bad to worse for Elizabeth and Hannah makes her feelings clear.
At Grey Gables Shula and Elizabeth relax in the sauna. Elizabeth's finding losing the license easier to cope with than the uncertainty of Freddie's predicament. She briefly forgets her troubles, including Russ' visit tonight and Shula advises her to keep reminding herself that it's a summer romance - Lily will soon be far away in Manchester.
At the pig unit things are still awkward between Neil and Hannah. There's something about him that Hannah doesn't like. And she can't stand Emma and her patronising smiles. She brushes off Tom's suggestion that Emma's just trying to be friendly; she'd rather ignore her. Tom's still feeling the effects of sleep deprivation after Henry's visit. Hannah teases him; he must be getting old.
Russ calls Lily to ask what he should wear to a stately home. He finds the idea intimidating, but Lily points out that it's just a relaxed family supper. Before they go in he admits that he still hasn't told his wife. Lily had told Elizabeth that they were separated, but over the meal it becomes clear to Elizabeth that Russ and his wife are still living together. Lily claims their situation is like Alistair and Shula's. Then Lily reveals that Russ is planning to move to Manchester with her. Elizabeth hides her feelings for long enough to excuse herself, then phones Shula in tears. She's sure this decision will ruin Lily's life.
Credits
| Role | Contributor |
| --- | --- |
| Writer | Gillian Richmond |
| Director | Kim Greengrass |
| Series Editor | Alison Hindell |
| Jill Archer | Patricia Greene |
| Ruth Archer | Felicity Finch |
| Pip Archer | Daisy Badger |
| Josh Archer | Angus Imrie |
| Pat Archer | Patricia Gallimore |
| Helen Archer | Louiza Patikas |
| Tom Archer | William Troughton |
| Phoebe Aldridge | Lucy Morris |
| PC Harrison Burns | James Cartwright |
| Neil Carter | Brian Hewlett |
| Susan Carter | Charlotte Martin |
| Ian Craig | Stephen Kennedy |
| Usha Franks | Souad Faress |
| Emma Grundy | Emerald O'Hanrahan |
| Alistair Lloyd | Michael Lumsden |
| Jim Lloyd | John Rowe |
| Jazzer McCreary | Ryan Kelly |
| Elizabeth Pargetter | Alison Dowling |
| Lily Pargetter | Katie Redford |
| Johnny Phillips | Tom Gibbons |
| Fallon Rogers | Joanna Van Kampen |
| Lynda Snell | Carole Boyd |
| Oliver Sterling | Michael Cochrane |
| Hannah Riley | Helen Longworth |
| Russ | Andonis James Anthony |
| Natasha | Mali Harries |
Countryside Insights from The Archers