Main content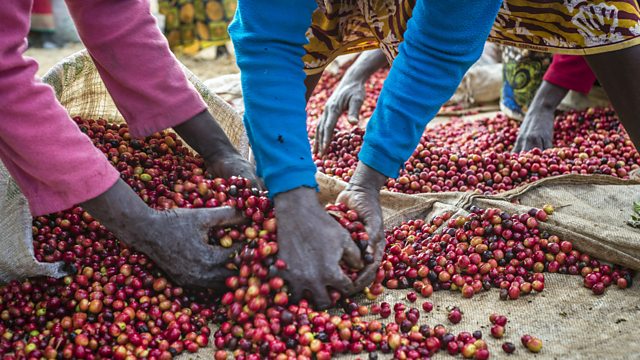 African trade tariffs, Alcohol safe limits, President Trump's popularity
Investigating the numbers in the news. Tim Harford fact-checks EU trade deals with Africa, whether one drink is one too many, and the US president's boasts about his poll ratings.
The Prime Minister's trip to Africa has spurred much debate on EU tariffs to the country and how this could change after Brexit. Twitter was set alight by an interview on the Today programme in which the presenter quoted some pretty high tariffs on African countries. The critics claimed that these tariffs were largely non-existent. So what's the truth? Tim Harford speaks to Soumaya Keynes, a trade specialist at The Economist.
It was also claimed that six fast-growing African countries could provide significant trade openings for the UK as it seeks to expand its trade relationships outside the EU. But how big are these African economies?
"No alcohol safe to drink, global study confirms" ran a recent BBC headline about a paper published in the Lancet journal. Professor Sir David Spiegelhalter tells Tim Harford why moderate drinkers should not be alarmed.
President Trump tweeted this eye-catching claim recently: "Over 90% approval rating for your all-time favorite (I hope) President within the Republican Party and 52% overall." That does sound impressively high. Tim Harford asks the BBC's senior North America reporter, Anthony Zurcher whether the figures are true.
What proportion of the UK's population are immigrants? What proportion of teenage girls give birth each year? Research suggests most people get the answer to these questions, and many others about everyday facts, very wrong. Tim Harford interviews Bobby Duffy, Global Director of Ipsos Social Research Institute and author of the book, "Perils of Perception: Why We're Wong About Nearly Everything", about our most common mistakenly-held beliefs and what they reveal about us.
Producer: Ruth Alexander.