Main content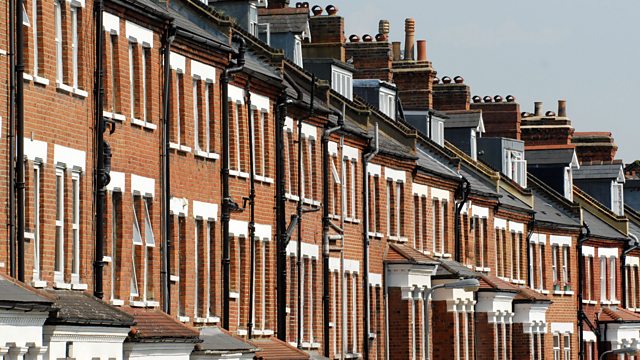 Britain's Housing Crisis
In the 1980s it took three years to save a deposit for a house. Today it takes 19. And renting in the private sector costs a fortune. Why can't we fix the housing crisis?
The prime minister, Theresa May bemoaned the state of the housing sector in a speech earlier this year. She said the national housing crisis was one of the biggest barriers to social mobility in Britain today.
She acknowledged that property prices have put home ownership out of reach for millions of people. And she pointed the finger at the failure to build enough of the right homes, as she put it, in the right places. But is the failure to build at the core of the problem? Or are other factors at play?
Would excluding foreign ownership make a difference, or making more land available on which to build? And are we too obsessed with the idea of owning our own house?
This week in The Briefing Room we ask why we can't fix the housing crisis?
CONTRIBUTORS
Dan Tomlinson, research analyst at The Resolution Foundation think tank
Colin Peacock, Radio New Zealand
Christine Whitehead, Professor of Housing at the London School of Economics
Polly Neate, chief executive of the housing charity Shelter
Andrew Whitaker of the Home Builders Federation.
What's wrong with student finance - and how could the system be made to work better?

Why has there been such disruption on two rail franchises and can we avoid it in future?

How serious is the problem of plastic waste, and how should it be tackled?