Main content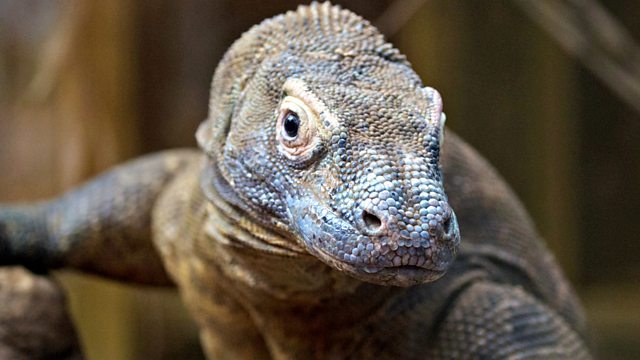 Komodo Dragon
Brett Westwood on the Komodo dragon - myth, monster and reality. With contributions from Mark Carwardine, Antonia Quirke and Joe Capon of the Attenborough Komodo Dragon House.
"For me 1971 was the Year of the Dragon," says Brett Westwood. This was the year he first read the Hobbit and discovered the giant winged Smaug. Dragons are everywhere - in books, myths, tattoo parlours, computer games, and of course on the Indonesian island of Komodo. Here be dragons warned the ancient maps, but where does myth meet reality ... and why has the dragon reached into so many cultures around the world?
With contributions from zoologist Mark Carwardine who travelled to Komodo with Douglas Adams for Last Chance to See. Plus Joe Capon of the Attenborough Komodo Dragon House at London Zoo; film critic Antonia Quirke who explains the connection between King Kong and Komodo; Martin Arnold, author of a new book on Dragons: Power and Fear; and Matt Swarbrick who helped film the first dragon buffalo hunt - from bite to final throes.
The producer in Bristol is Miles Warde.
Photo copyright ZSL London Zoo.