Main content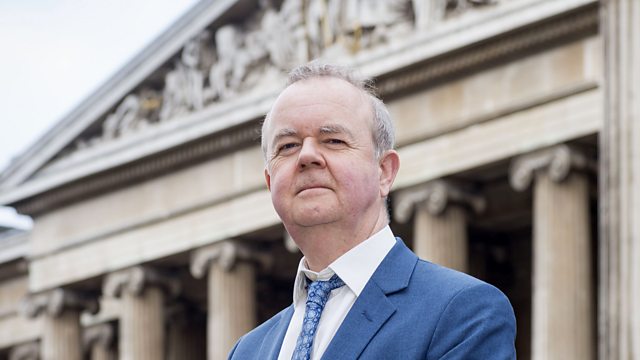 Hiding in Plain Sight
In the first of three programmes with the British Museum, Ian Hislop celebrates artefacts showing mankind's enduring desire to dissent, starting with protest hiding in plain sight.
Ian Hislop, editor of the satirical magazine Private Eye, has been invited by the British Museum to curate an exhibition celebrating the variety, ingenuity and extent of dissent around the world. With the help of museum curators he's collected artefacts that tell a story of the way people have made a stand, however humble or grand, against the constraints of the society in which they find themselves living from ancient Babylon to modern Washington DC. In a three part series in conjunction with the exhibition Ian goes beyond the objects to find dissent in other media and to tell the story of our seemingly unquenchable desire to kick against whatever system frustrates or oppresses them at the time.
In the first programme Ian looks at dissenting objects 'Hiding in Plain Sight', from a coded teapot with a deliberately provocative number under the spout to items of clothing that sent a message to observers without ever actual breaking any laws. There are also the everyday sedition of popular music but with a look at Indian protest songs rather than their more familiar and celebrated western counterparts, and there's the religious object masquerading as a condiment container, allowing dangerous sedition in the guise of providing for extra flavouring in food.
Producer: Tom Alban.
British Museum Exhibition