Main content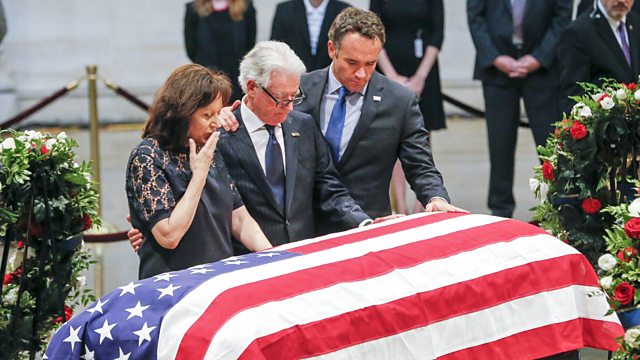 America prepares to say goodbye to John McCain.
We hear from the Russian dissident who'll be carrying his coffin.
The European Commission is drawing up proposals to abolish clock changes in the EU.
Growing concern over the fate of asylum seekers on the island of Nauru.
and Aretha Franklin's funeral service takes place in Detroit.
Podcast
In depth reporting, intelligent analysis and major breaking news from a global perspective