Main content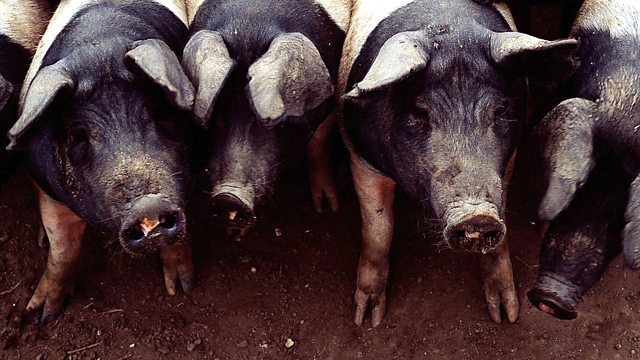 30/08/2018
Lorraine Howells is a beef and sheep farmer in the Rhymney Valley but with none of her family interested in taking it on, she's passing it to farmworker Lee Pritchard.
Succession is always a difficult topic on farm, but what happens when the family isn't interested in taking over? Well Lorraine Howells, a beef and sheep farmer in the Rhymney Valley found herself in that very situation. So she decided to make her farmworker Lee Pritchard a junior partner and in time he will inherit the farm of almost 400 acres. Mariclare Carey Jones has been to meet them both.
Henry Lee from the rural housing association Hastoe and Charles Trotman from the Countryside Land and Business Association talk to Charlotte Smith about the pros and cons of developing land for either affordable housing or holiday lets.
A new gadget to detect and analyse fungal spores in the air could mean farmers spraying fewer chemicals less often, and Charlotte's been to the Rothamstead Research in Hertfordshire to meet Lead Researcher Jon West to find out how it could revolutionise farming practises.
Producer: Toby Field.