Main content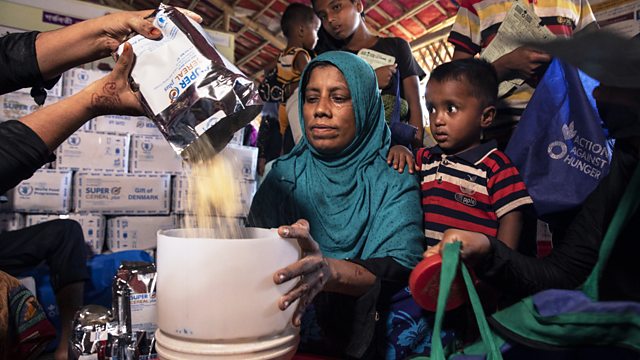 Myanmar military 'ordered Rohingya genocide' - UN
In-depth reporting and analysis from a global perspective. Myanmar's Rohingya minority suffered mass killings and gang rapes according to a UN report.
Myanmar's government has rejected a United Nations report alleging genocide against the Rohingya Muslim minority. We put the allegations to a former Burmese minister. Thousands of far-right demonstrators have clashed with anti-fascist groups in the east German city of Chemnitz. We hear from a reporter there. Pope Francis says young gay people may benefit from psychiatric treatment. Is he advocating discredited conversion therapy? Plus why President Trump's former chief strategist has a political eye on elections in Europe. And the Chagos islanders telling the UK: let us return to the homeland you stole - and stop punishing us for asking.
Picture: Rohingya refugees receive assistance at Cox's Bazaar, Bangladesh
Credit: Getty.
Podcast
In depth reporting, intelligent analysis and major breaking news from a global perspective