Main content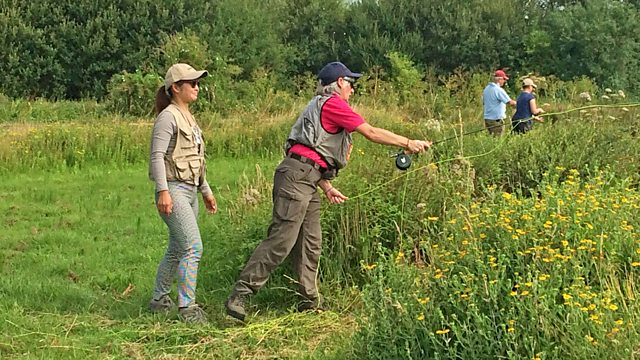 Casting for Recovery
Emma Campbell visits a fishing lake in Hampshire, to find out how learning to fly-fish is helping women who are recovering from breast cancer.
The healing powers of the countryside and the health benefits of spending time outdoors have long been believed in by many. A charity called Casting for Recovery has latched onto this idea, and now runs courses which give women recovering from breast cancer the opportunity to learn to fly-fish. It's an idea which originated in United States, where two friends - a cancer surgeon and a fly-fishing enthusiast - realised that many of the actions used in physiotherapy after breast surgery are similar to those used when casting a fishing line. In this programme, Emma Campbell visits a fishing lake in Hampshire to find out how it all works, and talks to some of the women who are catching their first ever fish.
Produced and presented by Emma Campbell.