Main content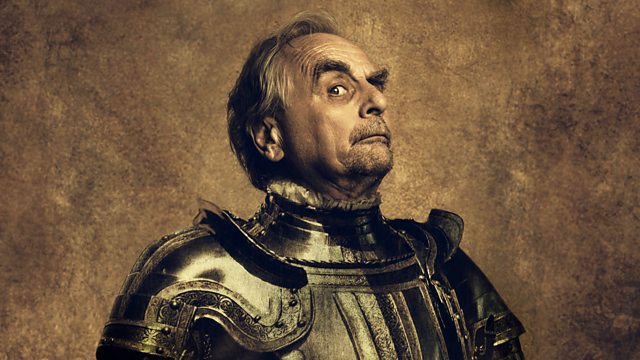 The Penny Dreadfuls Present: Don Quixote
Writing and performing trio The Penny Dreadfuls' comedic take on Cervantes' classic tome, starring Sylvester McCoy as Don Quixote. Written by David Reed.
Published in two volumes in the early 17th Century, Cervantes' Spanish classic Don Quixote is famous as the world's first modern novel; a ground-breaking piece of art that influenced countless generations of writers and at 800 plus pages of dense prose, one of the most unreadable novels ever.
Writer David Reed has read it so that you don't have to and condensed this mighty tome into an hour's rip-roaring entertainment. A meditation on the age of chivalry, insanity and truth. A quest of windmills, magic and donkeys. Join peasant Sancho and the man who thinks he's a Knight as they travel together locked together in a quest to save those who don't want saving and unravel enchantments which may or may not only exist in their minds.
Starring Sylvester McCoy and Amanda Abbington; The Penny Dreadfuls Present: Don Quixote.
Written by David Reed.
Producer...Julia McKenzie
A BBC Studios production.
Credits
| Role | Contributor |
| --- | --- |
| Narrator | Amanda Abbington |
| Don Quixote | Sylvester McCoy |
| Sancho Panza | Thom Tuck |
| Various | Humphrey Ker |
| Various | David Reed |
| Various | Margaret Cabourn-Smith |
| Various | Vivienne Acheampong |
| Producer | Julia McKenzie |
| Writer | David Reed |