Main content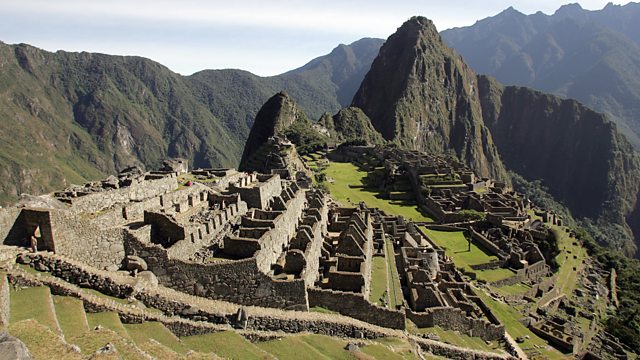 Machu Picchu: The Secrets of a Forgotten City
Bridget Kendall learns about the secrets of Machu Picchu from leading archaeologists Lucy Salazar and Michael Malpass, celebrated mountaineer Johan Reinhard and writer Mark Adams.
The ancient Inca town Machu Picchu is now the most visited tourist attraction in Peru - and yet it lay nearly forgotten for over three centuries until American and Peruvian explorers drew the world's attention to it in the 1910s. And despite a century of excavations at the site, there are still many unanswered questions about Machu Picchu: why was it built in the first place, who were the immigrants that made up a large proportion of the town's population, and why was it abandoned so quickly.
To find out more about Machu Picchu, Bridget Kendall is joined by leading archaeologists of the Inca civilisation Lucy Salazar and Michael Malpass, the celebrated mountaineer and explorer Johan Reinhard and by writer Mark Adams who retraced the steps of the 1911 expedition led by Hiram Bingham that put Machu Picchu back on the map.
Photo: Machu Picchu, Peru. (Eitan Abramovich/Getty Images).
How the ancient Incas aligned their buildings to follow the sun