Main content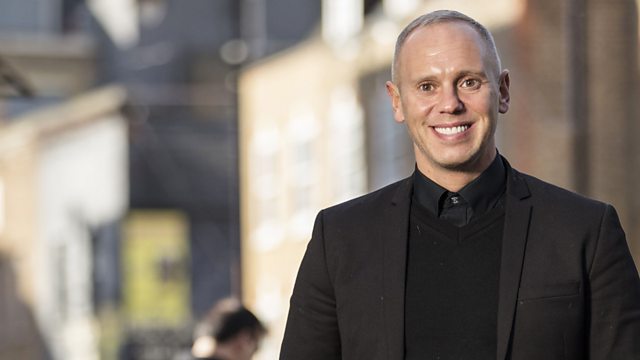 Robert 'Judge' Rinder follows the story of his grandfather, a Holocaust survivor, as well as investigating the dark mystery surrounding his great-grandfather.
Robert 'Judge' Rinder follows the story of his grandfather, a Holocaust survivor, hearing first-hand testimony of the horror of Nazi forced labour camps as well as of the hope offered by a new life in Lake Windermere.
Investigating the dark mystery surrounding his great-grandfather leads Robert to a small town in Latvia, where he uncovers a story of mental illness and trauma which will ultimately, he hopes, lay some ghosts to rest.
Clips

Resources used for Robert Rinder's episode
The Central British Fund, now World Jewish Relief, organised and funded the rescue of the 'Windermere Boys', who were boys and girls orphaned by the Holocaust and brought to Lake Windermere for rehabilitation. Robert Rinder's grandfather Morris Malinicky was among the first group rescued from Theresienstadt Ghetto.
Their archive holds the digitised records of over 35,000 individuals brought to the UK by World Jewish Relief.
Lake District Holocaust Project
This local organisation runs an exhibition in Windermere Library about the connection between the Lake District and Holocaust survivors.
The Wiener Library for the Study of the Holocaust & Genocide
The Wiener Library is a non-profit archive and library which works to support research, learning, teaching and advocacy about the Holocaust and genocide.
This is the Memorial of Schlieben Forced Labour Camp, where Robert Rinder's grandfather was sent for part of the war.
Yad Vashem, the World Holocaust Remembrance Centre, works towards Holocaust education, documentation and research. They hold a database of testimonies about victims of the Holocaust.
The LMA holds the records for Friern Hospital, the mental health institution where Robert Rinder's great-grandfather spent the last 14 years of his life.
This Museum researches and commemorates the history of Latvia's Jewish community. 
JewishGen was a valuable online resource throughout research into Robert Rinder's ancestry. They provide free access to digitised records which help trace Jewish ancestry, including burial records and family trees.
Credits
| Role | Contributor |
| --- | --- |
| Participant | Robert Rinder |
| Series Producer | Sarah Feltes |
| Director | David Vincent |
| Executive Producer | Colette Flight |
| Production Company | Wall to Wall Media |