Main content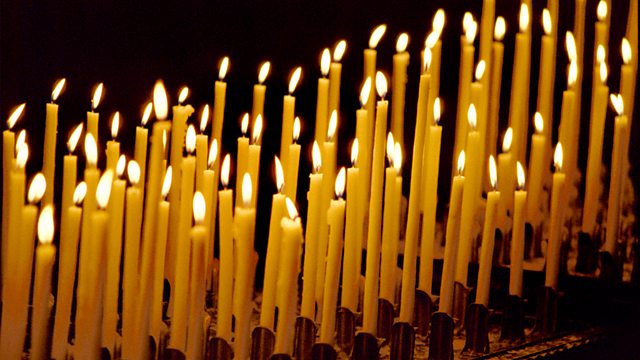 25/08/2018
Reflection and prayer with Father Jamie McMorrin, Assistant Priest at St Mary's Catholic Cathedral, Edinburgh.
Script
Good morning.  This weekend, in Dublin, Pope Francis has a vitally important event in his diary, perhaps his most important this year. It's a meeting not with bishops or Cardinals, business leaders or powerful politicians. It's a meeting with families. Families from all across the world, of all shapes and sizes. Mums and dads, grannies and grandads, teenagers, kids, toddlers and babies. Around half a million of them. James Joyce's description of the Catholic Church as "here comes everybody" seems very apt.
There's no doubt that many people perceive a crisis in family life in Europe today, and we all know that many families are struggling.  But at its heart, this meeting in Dublin will be a joyful proclamation of the Good News of Jesus. To celebrate what Pope Francis has called 'the joy of love': a love, revealed by God himself, that is good and true and beautiful. But the Pope will not only preach: he'll also listen. Listen to the experiences and stories of the families he will meet; listen to their joys and their sorrows;  listen to their questions and their doubts.         
Lord Jesus Christ, when you came among us as a human being, you chose to be born into a family. Living under the roof of Mary and Joseph, you sanctified family life and made it a path towards holiness. Strengthen the institution of the family with your grace: make our families schools of authentic love where every human life is cherished, helping the great family of humanity at last to learn to live together in unity and peace as brothers and sisters, children of one loving Father. Amen.