Main content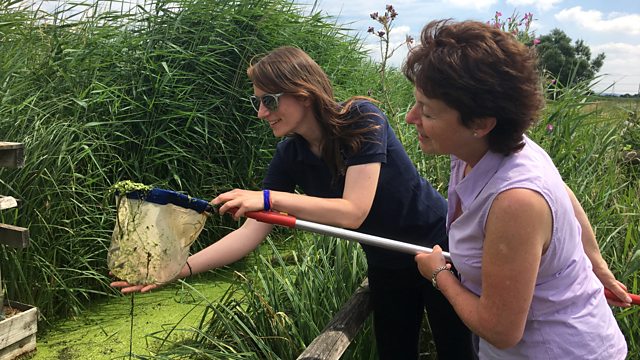 Gwent Levels
Helen Mark visits the outstanding natural and historic landscape of The Gwent Levels, an area circled by an ever-encroaching transport system.
Stretched along the northern side of the Severn Estuary, the historic and naturally rich landscape of the Gwent Levels represents the largest and most significant example in Wales of a 'hand-crafted' landscape. They are entirely the work of man, having been recurrently inundated and reclaimed from the sea from the Roman period onwards.
This stunning patchwork of natural habitats has become nationally renowned for the diverse wildlife which has made its home amongst the alluvial wetlands and intertidal mudflats. It is also home to the Lave-Net Fishermen at Blackrock, a group who have fished along the estuary for centuries.
But having been carved out by the hand of man the levels are now facing re-invention once again as plans to extend the M4 through part of the landscape are currently being debated through a local public enquiry.
Helen Mark journeys through this ever shifting area to hear the stories from those who live and work there and asks what these potential changes could mean for them.
Podcast
Countryside magazine featuring the people and wildlife that shape the landscape of Britain