Main content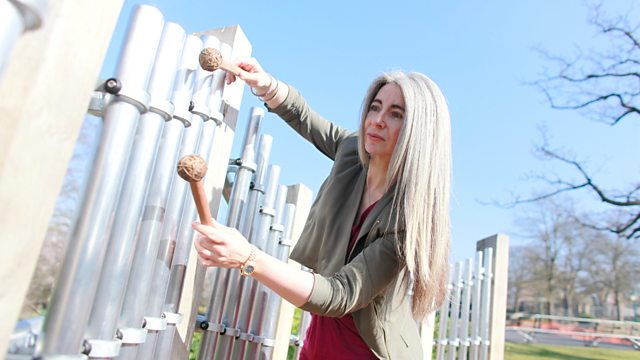 The Symphony Within
Virtuoso percussionist Dame Evelyn Glennie explores the body's internal rhythms and discovers a polyrhythmic symphony that lasts a lifetime.
You are a rhythmic being. Inside each and everyone one of us exists a polyrhythmic symphony that lasts a lifetime. The virtuoso percussionist Dame Evelyn Glennie searches for musical inspiration from the body's internal rhythms with the help of a team of leading scientists and doctors.
The brain is a massively rhythmical structure, with diverse groups of neurons firing in time producing vastly increased processing power. We hear the legendary experimental composer Alvin Lucier's groundbreaking work in which he used his own brainwaves to play a selection of drums, we also hear a piano composition in which the notes are triggered by the firing of neurons.
The programme also includes Kate Elswit, a scholar and artist who has spent years developing dance pieces that fuse choreography with scientific data drawn from the lungs in order to explore the rhythms of breathing.
Of all the body's internal rhythms, the heart is the most iconic. Evelyn meets heart surgeon Francis Wells who invites her into his operating theatre. Peering into the chest cavity during an operation and seeing the heart beating in front of her, Evelyn is amazed at the beauty of this internal metronome.
Finally, Evelyn heads to the lab to examine the complex circadian rhythms which see countless pacemaker cells ticking away in response to the steady oscillation of the light/dark cycle as we move back and forth between day and night.
In conclusion, Evelyn argues that by listening to our biological rhythms and appreciating the fact that we are all part of a vast symphony of life, we can draw fresh creative inspiration from our bodies and connect with each other in a more profound and meaningful way.
Presenter: Evelyn Glennie
Producer: Max O'Brien
A TBI production for BBC Radio 4.
Last on
Broadcasts