Main content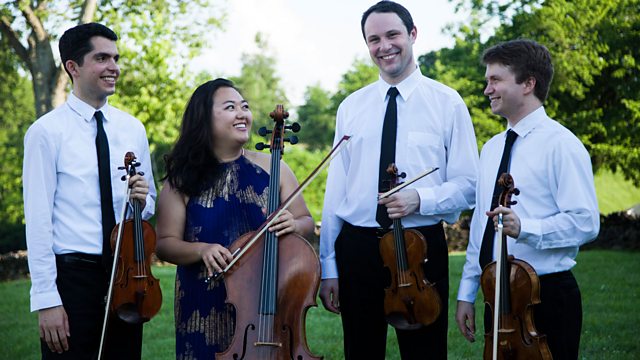 Mariam Batsashvili and the Calidore Quartet
Kate Molleson with recordings by two New Generation Artists. Mariam Batsashvili plays Liszt's Tarantella and the Calidore Quartet perform Beethoven's 'Razumovsky' String Quartet.
New Generation Artists: current NGAs Mariam Batsashvili and the Calidore Quartet
The New York-based Calidore Quartet, winner of numerous international prizes play Beethoven and the Georgian Mariam Batsashvili gives a typically sparkling performance of Liszt's dazzling homage to Naples.
Presented by Kate Molleson.
Liszt: Tarantella from Venezia e Napoli S.162
Mariam Batsashvili (piano)
Beethoven: Quartet in C major Op.59 No. 3 (Rasumovsky)
The Calidore Quartet
Buxton Orr: One-Man Band from Songs of a Childhood
Catriona Morison (mezzo), Christopher Glynn (piano).