Main content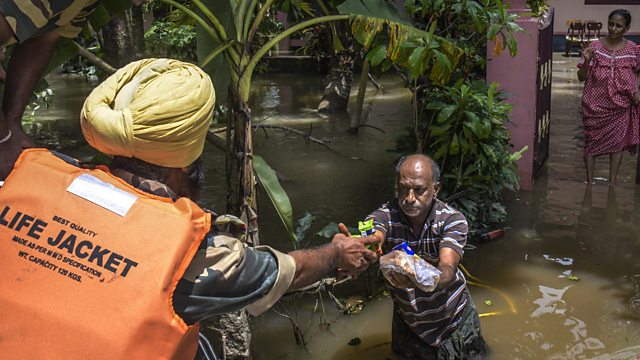 I couldn't reach my wife
News programme that starts with its listeners. A listener on losing contact with his wife trapped in the floods in India.
Our iPM listener Noushad watched as India's heaviest monsoon rains in a century destroyed the place he had called home for 30 years. But concern turned to anguish when he lost contact with his wife who had been visiting family in Kerala. Here he tells us how he watched and waited.
Also this week our Your News bulletin and suggestions from two iPM listeners about where we should choose to do an outside broadcast from, in our highly competitive non-competition.
Let us know your story on iPM@bbc.co.uk
Presented by Luke Jones and Sarah Smith. Produced by Cat Farnsworth.