Main content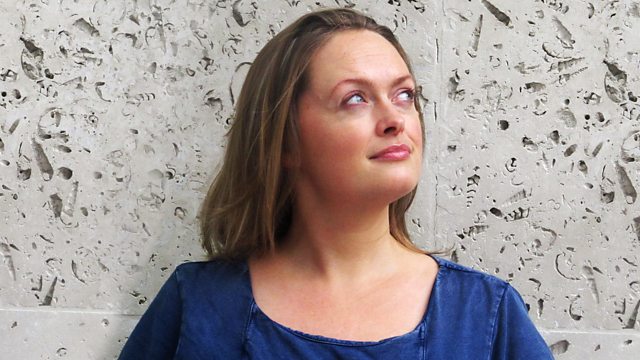 Cavendish banana survival; Guillemot egg shape; Unexpected Truth About Animals; Tambora's rainstorm
The fight to save the Cavendish, our last commercially viable banana, and an ornithological mystery - the guillemot's weird egg shape, is solved. With Marnie Chesterton
The last banana you probably ate was a type called Cavendish. But this, our last commercially viable variety is under severe threat, as the fungus, called Tropical Race 4, is laying waste to swathes of Cavendish banana plants across China, Asia and Australia. Recently, scientists & horticulturalists gathered in Istanbul to discuss the best ways to fight the threat. Professor James Dale from the Institute of Future Environments at the University of Queensland has been conducting successful field trials in previously infected areas with impressive results. Could gene editing provide the solution?
The extraordinary shape of the guillemot egg is one of ornithology's great mysteries. This seabird lays something twice the size of a hen's egg, which looks a bit like an obelisk, blue, speckled and weirdly elongated at one end, with almost flat sides. There have been a handful of theories to explain why it's evolved. Professor of behaviour and evolution Tim Birkhead, at the University of Sheffield shows in his new research that the answer lies in allowing the birds to successfully breed on the steep slopes of cliff ledges.
Marnie Chesterton meets the next in Inside Science's series of writers shortlisted for the very prestigious Royal Society's Book Prize : Lucy Cooke, zoologist, author and broadcaster discusses The Unexpected Truth About Animals which flies the flag for some of the lessons learnt from mistakes made in understanding animal behaviour.
Could the Tambora volcanic eruption in April 1815 be responsible for Napoleon's defeat at Waterloo? A rain-soaked battlefield in June 1815, stopped Napoleon deploying his military might although many have questioned how a volcano could have such an effect on the weather so soon. How was it to blame for a Belgian rainstorm just several weeks after the end of the eruption? Dr Matt Genge from Imperial College, in a new paper out this week, says the answer lies in the phenomenon known as electrostatic levitation.
Presenter: Marnie Chesterton
Producer: Adrian Washbourne
BBC Inside Science is produced in partnership with The Open University.
Credits
| Role | Contributor |
| --- | --- |
| Presenter | Marnie Chesterton |
| Interviewed Guest | James Dale |
| Interviewed Guest | Tim Birkhead |
| Interviewed Guest | Lucy Cooke |
| Interviewed Guest | Tim Birkhead |
| Interviewed Guest | Matt Genge |
| Producer | Adrian Washbourne |
Podcast
Adam Rutherford goes inside science to explore the research that is transforming our world