Main content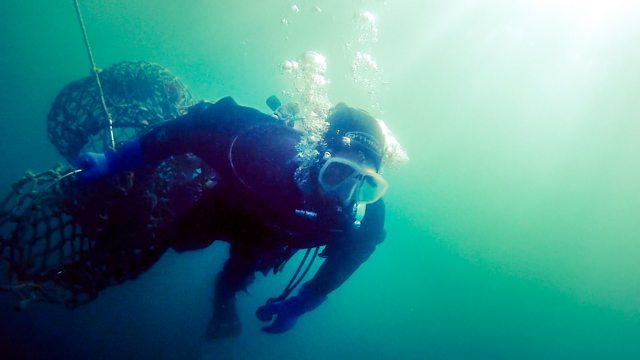 East Yorkshire
John, Margherita and Steve are in East Yorkshire where John takes a trip down memory lane to the seaside holidays of his youth.
John, Margherita and Steve are in East Yorkshire where John takes a trip down memory lane to the seaside holidays of his youth. He returns to Bridlington where he meets the enthusiasts keeping the traditional coble boats afloat, and is lucky enough to set out in one under sail. Margherita discovers a secret arts trail in the Wolds and meets poet Ian MacMillan to hear about his love of the area. Steve is a few miles inland meeting a farmer who grows hemp and discovers how versatile a plant it is. And to prove this he helps build a wall made of hemp bricks. Charlotte looks at how tourism is having a negative impact on some of best loved beauty spots, and Adam meets the farmer taking to the internet to get his message about farming out.
Yorkshire Cobles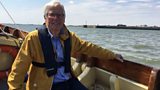 John Craven returns to his childhood holiday location of Bridlington to learn about a traditional working boat, the coble. He meets boat builder John Clarkson from the Bridlington Sailing Coble Preservation Society. Together they complete some final work on John's coble before taking to the sea for a sailing lesson. 
Find out more about traditional cobles here
Bad Tourism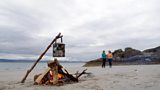 From the picturesque Isle of Skye to idyllic spots in Somerset, some of the Britain's countryside is suffering from too many tourists.
Charlotte Smith meets islanders impacted by an influx of visitors drawn to Skye as a result of social media trends. She speaks to resident Scott MacKenzie who explains that the craze of 'rock stacking' is having a negative effect on the local landscape.  Alistair Danter from the island's tourism management organisation to hear how they plan to cope with the sheer volume of visitors. 
But Sara Bellshaw from the Centre for Recreation and Tourism Research thinks there's a possible solution – 'slow tourism'. Charlotte hears all about it before visiting Loch Lomond to see how by-laws there are enforced to stop anti-social behaviour.
Secret Art Trail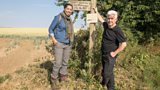 Margherita Taylor uses modern technology to explore the 'secret art' of the Yorkshire Wolds. She follows the Yorkshire Wolds Secret Art phone app. that reveals artworks and poems inspired along the trail.
She chats to locals inspired by the beauty of the Wolds; artist Rose Horspool and first-time poet Victoria Thompson. Margherita also meets Ian McMillan, the Yorkshire poet,  who tells her why he finds the Wolds so inspirational and encourages her to write her own poem. 
Scallop Diving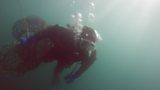 We head from East Yorkshire to the south coast,  where the seas around Dorset have become an all-consuming passion for one man.
Keiron Perree was introduced to diving as a teenager by his stepdad, diving on shipwrecks off Portland. A passion for shellfish is in Kieran's family – his stepdad dives for scallops and his dad is a lobster fisherman. With 21 years of diving experience to draw on he knows where to find the best scallops.
Hemp Farming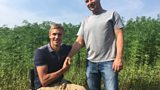 Steve Brown visits a farm in Baswick which is growing a rather unusual crop. Nick Voase is a farmer who grows industrial Hemp. He shows Steve around his 470 acres, teaching him how they grow and process the plant. Steve learns about the thousands of uses of hemp before meeting up with Alex Sparrow, who shows Steve how we can use Hemp to build houses.
Rock 'n Roll Farmer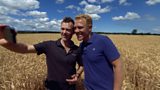 Adam Henson heads to Wrexham to meet Will Evans.  Will is one of a new generation of farmers who's as happy 'sending a tweet' as he is 'tending his wheat'. He's known online as the 'Rock 'n Roll Farmer' - and hosts weekly podcasts about all things agricultural.
Will is keen to show the world what is so great about British farming; world-renowned landscapes, ground-breaking innovation and technology and our incredible and varied livestock. But mostly its about the people who get up early in the morning and put their hearts and souls into farming.
Credits
| Role | Contributor |
| --- | --- |
| Presenter | John Craven |
| Presenter | Steve Brown |
| Presenter | Margherita Taylor |
| Presenter | Charlotte Smith |
| Presenter | Adam Henson |
| Executive Producer | William Lyons |
| Series Producer | Joanna Brame |