Main content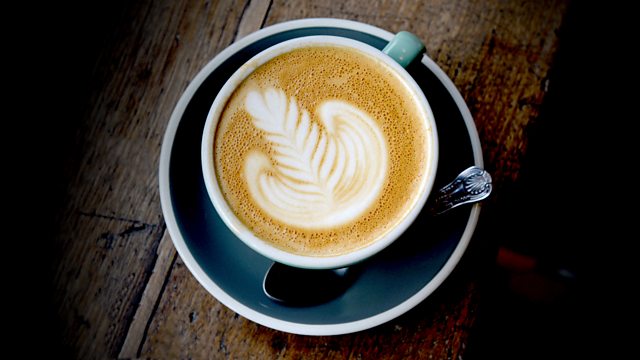 Sunday
Enjoy your day of rest with a literary and musical celebration of Sunday. Frances Barber and Greg Wise read extracts by Jane Austen, Graham Swift and Margaret Atwood.
Frances Barber and Greg Wise read texts and poems covering many Sunday-related occupations and states of mind, as well as thoughts about the very purpose of Sunday. A full list of the music and readings can be found on the Words and Music programme website.
Jane Eyre is enduring a freezing cold walk to church, Jim Dixon is nursing the mother of all hangovers, Peter Grimes is fishing and William Brown is looking forward to creating havoc on a Sunday School outing. For some Sunday is a day of rest, a chance to play sports, cook a roast, and read the papers. For others it's planned around one, or in the case of Samuel Pepys, several trips to church. For children it can be a day of utter tedium, captured beautifully by Margaret Atwood in her poem Bored. But for adults Sunday can be an opportunity for a rare day off, to take a moment to dream about the past, as Edward Hirsch does in his poem Early Sunday Morning, or to contemplate the week ahead. Extracts include works by Jane Austen and Graham Swift, with Sunday-themed music by Vaughan Williams, Haydn, Sondheim, and Ellington.
Producer - Ellie Mant.
Last on

Music Played
Timings (where shown) are from the start of the programme in hours and minutes
Louis MacNeice

Sunday Morning, read by Frances Barber

Samuel Pepys

Samuel Pepys' Diary, read by Greg Wise

King James Bible

Genesis 2:2, read by Frances Barber

Edward Hirsch

Early Sunday Morning, read by Greg Wise

George Crabbe

The Borough, read by Frances Barber

Kingsley Amis

Lucky Jim, read by Greg Wise

John Clare

Sunday Dip, read by Frances Barber

Essays From Addison, Spectator, ed JH Fowler

Sir Roger at Church, read by Greg Wise

Graham Swift

Mothering Sunday, read by Frances Barber

James Smith

The Newspaper, read by Greg Wise

Charlotte Bronte

Jane Eyre, read by Frances Barber

Thomas De Quincey

Confessions of an English Opium Eater, read by Greg Wise

Jane Grigson

English Food, read by Frances Barber

Simon Armitage

The Catch, read by Greg Wise

Jane Austen

Mansfield Park, read by Frances Barber

John Betjeman

Pershore Station, read by Greg Wise

Margaret Atwood

Bored, read by Frances Barber

Seamus Heaney

When all the others were away at Mass, read by Greg Wise

Richmal Crompton

William the Conqueror, read by Frances Barber

Alan Sillitoe

Saturday Night and Sunday Morning read by Greg Wise

Caroline Anne Bowles

Sunday Evening, read by Frances Barber

Broadcast