Main content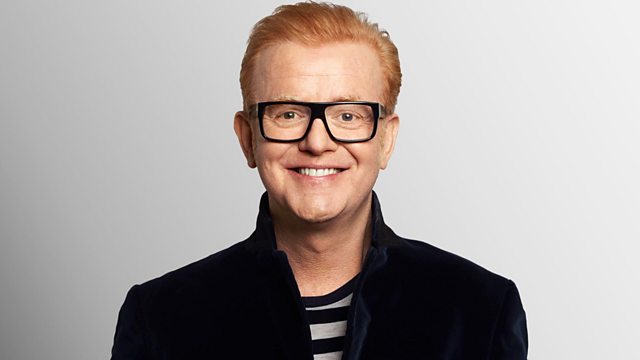 14/08/2018
Chris is joined by Seasick Steve to debut his new single. Plus, we speak National Allotment Week with Phil Gomersall, the president of the National Allotment Society.
Chris is joined by lifetime president of CarFest, Seasick Steve, to debut his new single 'Can U Cook?' from the new album which is set for release on Friday 28th September. Plus, we speak National Allotment Week with Phil Gomersall, the president of the National Allotment Society. Phil shares his top tips to grow a flourishing allotment. Mike is joined in the Sports Locker with Team GB sprinter, Dina Asher Smith as she bags a triple gold Euro triumph in Berlin. Finally we Pause For Thought with Dave Tomlinson, writer and vicar of St Luke's Holloway.
Last on
Clips

Music Played
Seasick Steve

Can U Cook?

Depeche Mode

Everything Counts

Depeche Mode - The Singles 1981-1985.
Mute Records.

Bruce Springsteen

Glory Days

Bruce Springsteen - Born In The USA.
CBS.

The Mock Turtles

Can You Dig It? (Remix)

Nile Rodgers

&

Chic

Till The World Falls (feat. Mura Masa, Cosha & Vic Mensa)

It's About Time.
Virgin EMI Records.

The Waterboys

The Whole of the Moon

Now 1991 - The Millennium Series.
Now.

Tasmin Archer

Sleeping Satellite

Woman (Various Artists).
Polygram Tv/Sony Tv.

Rod Stewart

Didn't I (feat. Bridget Cady)

Sly & the Family Stone

Family Affair

Shades Of Soul (Various Artists).
Global Television.
Pause For Thought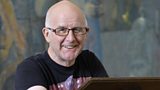 From Dave Tomlinson, writer and Vicar of St Luke's Holloway in London:
A while back someone gave us a fridge magnet that says, 'I've found Jesus – he was behind the sofa the whole time!' Some people might find that offensive – not us! Because in its way, the message is perfectly profound: we don't need to look for God in religious buildings and systems, God's presence is there all the time: in ordinary everyday life.
It seems a shame that religious discourse is increasingly left to geeks like me who've studied theology or to churchy people. Last week on PfT I talked about 'Holy Joes', the church in a pub that I used to run where anyone and everyone could have their say or voice their doubts, enter the conversation. For me, that's what church should be like.
Most of us, religious or not, recognise that life is packed with mystery. We sense awe and wonder at the birth of a child or when gazing at a starry night sky, or we call for help in desperate times.
I once talked to someone who'd gone into a lonely field with a bottle of whisky and a pile of pills, determined to end his pain. But just sitting there, surrounded by the sound of birds, staring at the hillside and feeling the breeze on his face he said, 'I had this weird sense of invisible arms around me, and something telling me that my miserable life had a purpose.'
Cut a long story short….he now volunteers with a charity helping people with depression. He didn't 'get religion'. I'm not sure he even believes in God. Yet somehow, he discovered that help was 'behind the sofa the whole time', that he wasn't alone.
I think it's unlikely that we will ever truly find God in a religious book or system if we can't discover God's presence in a rainbow or a blade of grass, in the smile of a child or the pleasure of a meal with friends.
Religious faith and practices may have their value, yet I believe the essence of religion, of living a meaningful creaturely existence, lies quite simply in paying attention to the wonder of ordinary life, in pausing long enough to be astonished at it, and in sharing the joy with others.
Broadcast