Main content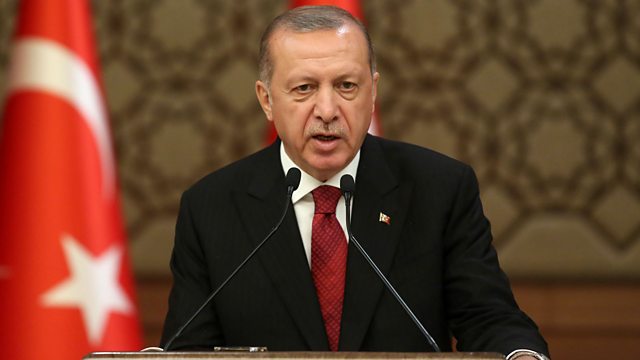 Is Turkey imploding?
The currency crisis in Turkey has exposed deep-seated economic difficulties and raised questions about President Erdogan's style of leadership. Just how serious is the situation?
This week Turkey's currency plummeted to its lowest level ever against the US dollar. The lira's steady descent this year was accelerated by the imposition of increased tariffs on steel and aluminium by the United States.
President Trump, it seems, is personally angered by the continued detention in Turkey of an American pastor, who's been held for nearly two years on suspicion of spying.
The currency crisis has focussed attention on Turkey more broadly: on economic difficulties with deep roots, on the leadership of the Turkish president Recep Tayyip Erdogan, who has accumulated unprecedented power, and on Turkey's troubled relationships with many of its traditional allies.
Mr Erdogan says he may now need to look for new friends - a potentially troubling prospect for other NATO members.
David Aaronovitch asks how deep is the Turkish crisis?
CONTRIBUTORS
Soner Çağaptay, director of the Turkish Research Program at the Washington Institute for Near East Policy and author of The New Sultan - a biography of President Erdogan.
Dr Mina Toksoz, an emerging markets and country risk consultant at the foreign affairs think tank Chatham House
Dr. Amanda Sloat, Brookings Institution, Washington DC and former deputy assistant secretary for Southern Europe and Eastern Mediterranean Affairs at the US State Department
Dr Ziya Meral, a specialist on Turkey and a fellow at the British Army's Centre for Historical Analysis and Conflict Research
Last on

Imran Khan has claimed victory in Pakistan's election but what will he be able to change?

How can we best understand the protests in Iran and how will Tehran respond?
Broadcast