Main content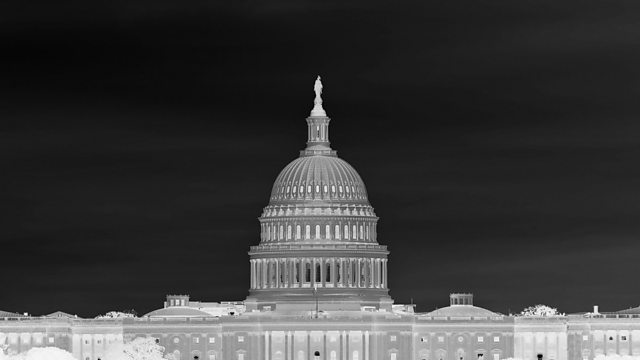 The Deep State
Journalist David Aaronovitch goes in search of the Deep State. What does the term mean, where did it come from, who uses it and why? And does it exist here in Britain?
Donald Trump and his supporters have spoken of a Deep State in America, undermining his presidency from within - a shadowy coalition of security and intelligence services, hidden from plain sight, bent on sabotaging an elected government.
The term has caught on, becoming part of political folklore. But what does the idea of a Deep State really mean - where did it come from, what would it consist of, who uses it and for what political purpose? Is the Deep State just another example of conspiracy theory in politics, or is it a more serious concern than that - and does it exist here in Britain?
Drawing on expertise from a range of countries and political contexts, from the USA to the UK, from Russia and Turkey to Zimbabwe and Greece, journalist and writer David Aaronovitch goes in search of this most elusive idea.
The term Deep State may well be at the more respectable end of conspiracy theory but the question why it keeps resurfacing is an interesting one. This programme draws on both recent and historic cases, from Eisenhower's military-industrial complex and Harold Wilson's concerns about MI5 in the 1960s and 70s to the reppearance of the term around the deposition of Robert Mugabe and in Donald Trump's public rhetoric, railing against what he calls the "criminal Deep State".
Not everyone is convinced. Some writers have argued the term is more psychological than political, saying more about people's sense of political impotence and paranoia about government than it does about the real workings of power.
Contributors include British intelligence expert Peter Hennessy, former Greek Finance Minister Yanis Varoufkis, FBI and CIA historian Tim Weiner, Turkish political scholar Esra Osyurek, former British diplomat and Iraq expert Carne Ross, Zimbabwean political commentator Miles Tendi, Soviet historian Daniel Beer, political writer Thomas Frank and Chris Mullin, author of 'A Very British Coup'.
Presenter: David Aaronovitch
Producer: Simon Hollis
A Brook Lapping production for BBC Radio 4.
Last on