Main content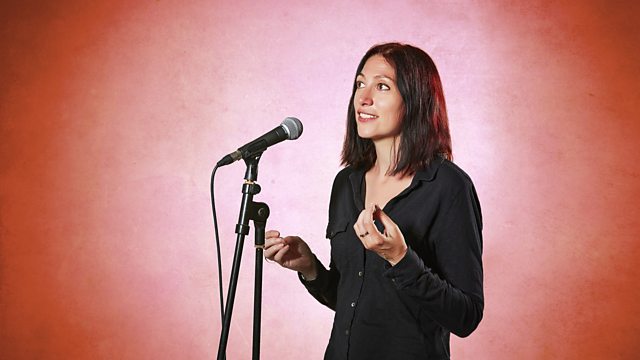 Natalie Haynes stands up for Greek playwright Euripides, whose Medea still shocks with its insight into the position of women. With guests Mark Ravenhill and Professor Edith Hall.
Join Natalie Haynes and guests for half an hour of comedy and the Classics from the BBC Radio Theatre in London.
Natalie is a recovering comedian who is a little bit obsessive about Ancient Greece and Rome. Each week she takes a different figure from the Ancient World and tells their story through a mix of stand-up comedy and conversation.
Today she stands up in the name of playwright Euripides. Feminist, anti-war, ironic, full of subtext: his work displays strikingly modern sensibilities and his Medea still has the power to shock.
With special guests playwright Mark Ravenhill and classicist Professor Edith Hall.
Producer...Mary Ward-Lowery.