Main content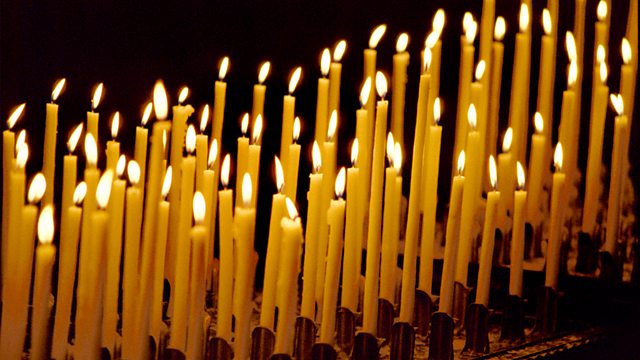 07/08/2018
A reading and a reflection to start the day, with the Rev Dr Craig Gardiner, a tutor at South Wales Baptist College.
Script:
Good morning. A few weeks ago my seven year old son asked if he could learn to speak Spanish. I knew there was a language club that met one evening after school, but I was surprised he wanted to participate. His main interests up until that moment were   largely confined to free kicks, corners and mastering the off-side rule.
 
I was keen to encourage this linguistic education and so I asked him what had sparked this sudden interest.
 
'Well' he said, pausing the TV replay of The Champions' League Final, 'if I'm going to play football for Real Madrid, then I'd better know what words to say.' 
 
There's no faulting his ambition, linguistically or in sport, but perhaps he offers us more than that. Christian faith teaches that what we hope for in tomorrow should shape how we behave today. If we believe that something's going to happen, then perhaps we need to act like it's already on its way. 
 
When the bible talks about 'thy kingdom come, thy will be done', it imagines a time of perfect peace and justice, when heaven wipes away every tear from our eyes, when there will be no more death or mourning or crying or pain. That's not just a dream of a better tomorrow, it's an encouragement to live today as if the dream's already here.
The hope might be that no child will go to bed hungry, or that none of us will live in loneliness, it certainly includes the hope for peace between nations and reconciliation in our families too. That might  seem like a naïve hope, but the dream is as wide as the people who will share it. Who knows what could yet be, if we started life today as if the best of who we are, was already here.        
Dear God
help us to bring the light of heaven's promise 
to the struggles of the earth
transform us so we may become
the best of ourselves
fully open to the possibilities of this new day
Amen