Main content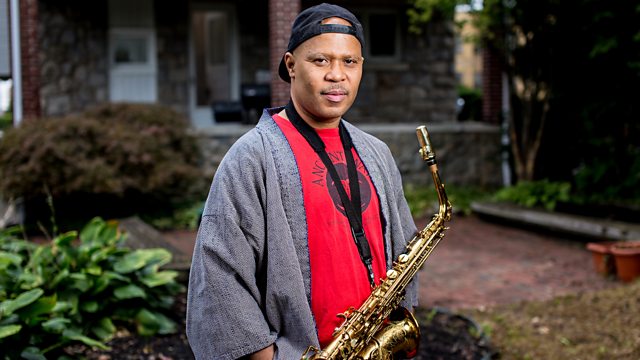 Max Reinhardt
Rare Afrobeat, the dialect vocals of the Resia Valley, avant-classical yelps and new jazz from Steve Coleman.
Listen with Max to a remote valley, a legendary jazz club, and 'ample profanity'.
The Resia Valley in northeastern Italy is home to a dialect of Slovenian spoken by only a couple of thousand people. A handful of those voices are brought together by Silvana Paletti. More celebrated is US saxophonist Steve Coleman's Five Elements band, one of the touchstones of progressive jazz of the last quarter-century. Their latest release was recorded live from one of the music's most storied venues, New York's Village Vanguard.
Plus,rare Afrobeat from Shina Williams and his African Percussionists, and 'lurching, yelpy' sounds from British avant-classical duo Laurie Tompkins and Oliver Coates, from their debut 'Ample Profanity'.
Produced by Chris Elcombe for Reduced Listening.
Featured in...
We broadcast more live and specially-recorded concerts and opera than any other station.