Main content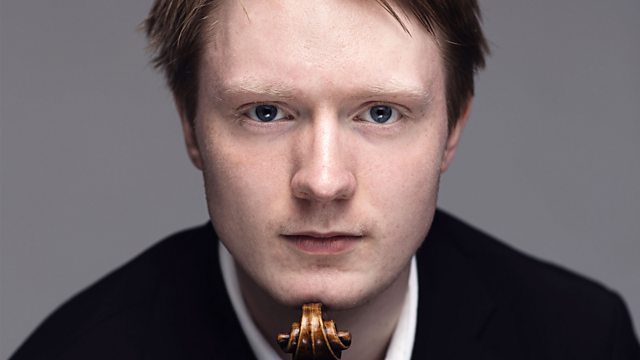 Catriona Morison sings Mahler and Eivind Ringstad plays Schumann
Kate Molleson with recordings by Catriona Morison performing Mahler and Eivind Ringstad performing Schumann ahead of their appearances at the Edinburgh International Festival.
New Generation Artists: current NGAs in Schumann, Mahler and Karl Pilss.
Kate Molleson introduces recent recordings by two current NGAs in anticipation of their appearances this week at the Edinburgh International Festival.
The Edinburgh-born mezzo, Cationa Morison sings a selection of songs from Mahler's Das Wunderhorn and the Norwegian viola sensation EIvind Ringstad gives a spacious account of one of Schumann's most popular chamber works. Also this week, Simon Hofele introduces a rarity for the trumpet by his fellow Austrian, Karl Pliss, a pupil of Franz Schmidt and follower of Mahler. .
Lew Pollack arr Misha Mullov Abbado That's a Plenty
James Davison (trumpet), Misha Mullov Abbado (bass)
Schumann Adagio and Allegro Op.70
Eivind Ringstad (viola), David Meier (piano)
Karl Pilss Trumpet Sonata
Simon Hofele (trumpet),Magdalena Mullerperth (piano)
Mahler Songs from Des Knaben Wunderhorn
Rheinlegendchen
Des Antonius von Padua Fischpredigt
Das Irdische Leben
Catriona Morison (mezzo), Christopher Glynn (piano).
Last on