Main content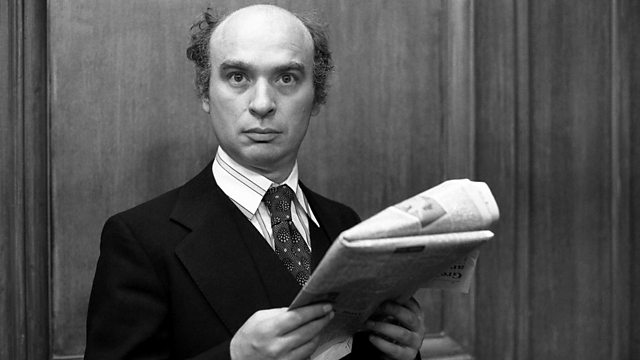 When Diane Met Ken
Diane Morgan celebrates the life and work of Ken Campbell with Nina Conti, Terry Johnson, Neil Edmond, Maureen Vincent, Nicki Stoddart and Daisy Campbell.
"I'm not mad, I've just read different books." - Ken Campbell , the writer, director and actor who was renowned for many an epic production and theatrical caper.
He devoured books and information, and was a seeker of new knowledge and experiences. His career flitted expertly between writing, acting, ventriloquism and gastromancy, improvisation, epic theatre productions, and one-man touring shows. Ken Campbell died on August 31st 2008 aged 66.
Ken was also responsible for the world's longest play, The Warp, a 24-hour odyssey. It was originally performed in 1979 with a cast including Jim Broadbent, Terry Johnson, and Bill Nighy. When the play was revived in the late 1990s it was directed by Ken and his daughter, Daisy Campbell, and boasted a cast including Neil Edmond, Nina Conti and Diane Morgan – in fact it was Diane's first acting job.
In this three hour special Diane celebrates the mad, creative, eclectic and innovative work of Ken Campbell.
Featuring interviews with Ken from the BBC archive, performances of drama, poetry, and comedy from throughout his career, and a look back at his wide-ranging influence and influences.
Diane is joined by Ken's friends, family and colleagues including the playwright Terry Johnson, the ventriloquist and comedian Nina Conti, the actor and comedian Neil Edmond, Ken's agent Maureen Vincent and his literary agent Nicki Stoddart and Ken's daughter, the actor, writer and director Daisy Campbell who all speak of the chaotic, important and life-changing role Ken played in all their lives.
Producer: Laura Grimshaw
Made for BBC Radio 4 Extra and first broadcast in August 2018.
Last on
Broadcasts