Main content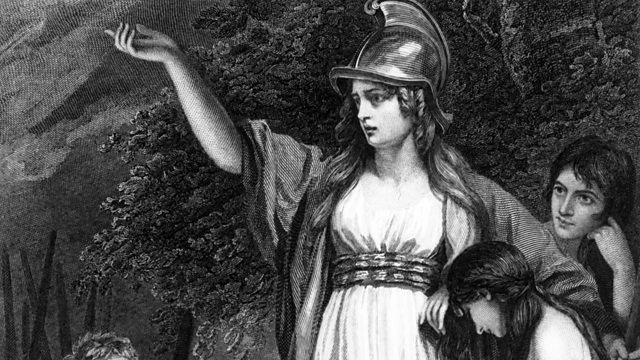 Boudica - Warrior Queen
Boudica's rebellion against the Romans in Britain is discussed by Bridget Kendall with guests Prof Richard Hingley, Prof Miranda Aldhouse-Green and Dr Jane Webster.
Boudica, also known as Boadicea, was a member of Iron Age aristocracy in Roman-occupied Britain and her husband was the ruler of the Iceni people. When he died in around 60AD, Boudica, driven by Roman brutality, led a rebellion against the Roman army and marched on the three key Roman cities of present-day Colchester, London and St Albans. It was a ferocious attack that nearly drove the Romans out of Britain before Boudica was finally defeated. Today she is an iconic and sometimes controversial figure. To explore the story of Boudica, Bridget Kendall is joined by Professors Richard Hingley and Miranda Aldhouse-Green and Dr. Jane Webster.
Photo: Queen Boudica of the Iceni (Photo by Hulton Archive/Getty Images).
The story of Boudica, Iron Age English Warrior Queen.