Main content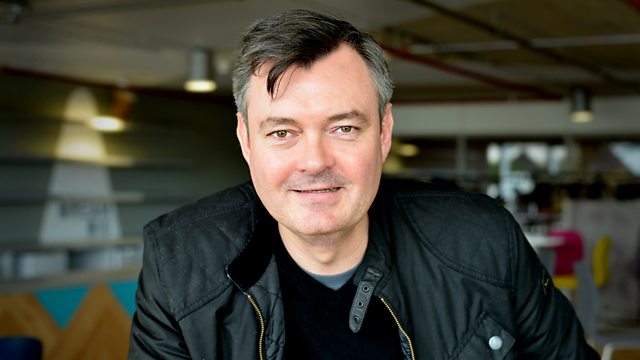 From the Edinburgh Festival - Matt Forde, Nigel Slater and Su Pollard
Political comedian Matt Forde, TV cook Nigel Slater and actor Su Pollard join Grant in the Big Blue BBC Tent at the Edinburgh Festival.
Matt Forde, one of Britain's leading political comedians, joins Grant on the sofa to chat about what he says is his last show as an EU citizen - Brexit Through the Gift Shop.
Nigel Slater's Toast is a new play based on his award-winning memoir. Nigel himself and cast members from the show will join Grant to talk about the play.
Su Pollard makes her Edinburgh Fringe debut in the play Harpy.
Following the success of his previous show, comedian Arthur Smith, again accompanied by the mellifluous Smithereens, tells the story of his father in his brand-new show, Arthur Smith: Syd. He tells Grant all about the great man who inspired the show.
Before The Spice Girls, before The Supremes... there were The Andrews Sisters. The original girl group were a global sensation and their music still resonates to this day. The Bugle Boys have a chat and present some of their hits on the show.
New Zealand's Modern Maori Quartet returns to the Fringe with the world premiere of a new work.
We may be in the big blue tent but it's still film review day, and critics Siobhan Synnot and Pasquale Iannone review the week's new releases, including The Meg and The Darkest Minds
And Karine Polwart and her band present music from her Scottish Songbook.