Main content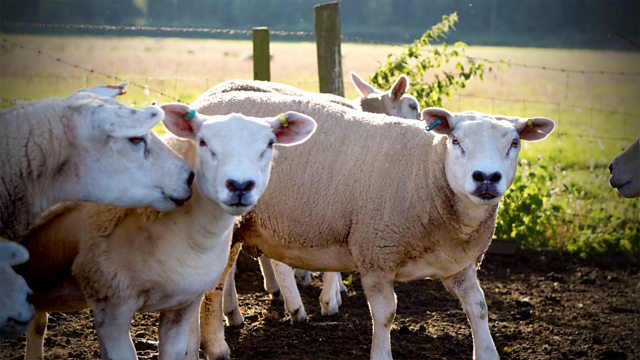 10/08/2018
Lily faces an onslaught, and it's daggers drawn for Jazzer.
Jazzer accuses Jolene of hijacking his plans for Fallon's hen-night. They present their rival ideas to Fallon. She's won over by Jazzer's tasteful plans to go to an indie night, especially when she realises Jolene's night involves lewd plastic straws! Jolene gives in gracefully, but hints to Jazzer that things won't necessarily go to plan.
According to Harrison the police haven't charged Ellis with anything. Fallon hopes it's good news that Freddie hasn't been brought back in for questioning. Fallon's found a new DJ for the wedding, but he'll be coming from another job, leaving a gap after the speeches.
At Lower Loxley Elizabeth is relying on Lily's help to keep the business going, and she hasn't been able to see Russ. They're both dealing with the effects of losing their license. There's a wedding on Saturday and the mother-of-the-bride has been making angry phone calls to complain that they've ruined her daughter's big day. Elizabeth takes Freddie more clean clothes and snacks - he's too embarrassed to go out. He accidentally lets slip that Lily knew about his dealing. Elizabeth is furious, telling Lily how let down and betrayed she feels. Lily decides she doesn't have to listen to this, and storms out. She needs to be around people who respect her.
Credits
| Role | Contributor |
| --- | --- |
| Writer | Simon Frith |
| Director | Alison Hindell |
| Series Editor | Alison Hindell |
| Kenton Archer | Richard Attlee |
| Jolene Archer | Buffy Davis |
| Jennifer Aldridge | Angela Piper |
| PC Harrison Burns | James Cartwright |
| Susan Carter | Charlotte Martin |
| Ian Craig | Stephen Kennedy |
| Rex Fairbrother | Nick Barber |
| Toby Fairbrother | Rhys Bevan |
| Shula Hebden Lloyd | Judy Bennett |
| Alistair Lloyd | Michael Lumsden |
| Adam Macy | Andrew Wincott |
| Jazzer McCreary | Ryan Kelly |
| Kate Madikane | Perdita Avery |
| Elizabeth Pargetter | Alison Dowling |
| Freddie Pargetter | Toby Laurence |
| Lily Pargetter | Katie Redford |
| Fallon Rogers | Joanna Van Kampen |
| Roy Tucker | Ian Pepperell |
| Lexi Viktorova | Ania Sowinski |
| DC Zindilis | John Lightbody |
Countryside Insights from The Archers