Main content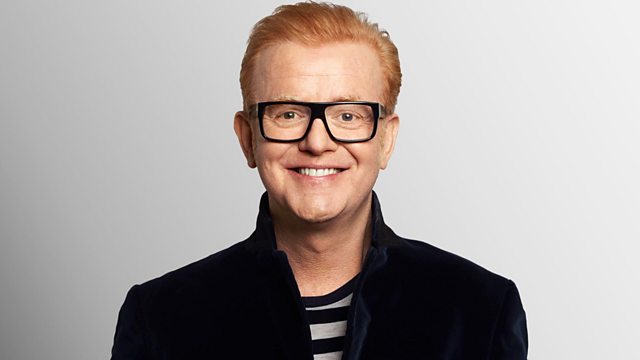 Denzel Washington, Matthew Macfadyen, Sophie Ellis-Bextor and The Coral
Chris has breakfast with Hollywood star Denzel Washington, actor Matthew Macfadyen and singer Sophie Ellis-Bextor with live music from The Coral.
Denzel Washington tells Chris about starring as a retired CIA black ops operative in new thriller Equalizer 2. Matthew Macfadyen tells us what it's like to star in Succession, the American drama series that everyone's talking about. Sophie Ellis-Bextor gives Chris a world exclusive first play of her new single Love Is You. The Coral play live in the studio on the day their new album Move Through The Dawn is released. Plus the usual news headlines with Moira, sports updates from Vassos and today's Pause for Thought with Abdul-Rehman Malik.
Last on
Music Played
Blondie

Call Me

Atomic: The Very Best Of Blondie.
EMI.

Lenny Kravitz

5 More Days Til Summer

Raise Vibration.
BMG Rights Management (UK).

Natalie Cole

Wild Women Do

Pretty Woman - Soundtrack.
EMI.

Bruno Mars

Finesse (Remix) (feat. Cardi B)

Kool & the Gang

Straight Ahead

Blur

Song 2

Music Of The Millennium (Various).
Universal Music Tv.

Carly Rae Jepsen

Call Me Maybe

Mungo Jerry

Alright, Alright, Alright

25 Years Of Rock `n' Roll - 1973.
Connoisseur Collection.
1.

Led Zeppelin

Immigrant Song

Led Zeppelin III.
Atlantic.

Aerosmith

Dude (Looks Like A Lady)

Aerosmith - Big Ones.
Geffen.

Whitesnake

Fool For Your Loving

Whitesnake - The Best Of Whitesnake.
Geffen.

AC/DC

Whole Lotta Rosie

AC/DC - Let There Be Rock.
Atco.

Pratt & McClain

Happy Days

Television's Greatest Hits Volume 3 70s & 80s.
Silva Screen Records Ltd.

Sophie Ellis‐Bextor

Love Is You

Spiller

Groovejet (If This Ain't Love) (feat. Sophie Ellis‐Bextor)

Tom Odell

If You Wanna Love Somebody

Paul McCartney

Come On To Me

Egypt Station.
Virgin EMI Records.
2.
Pause For Thought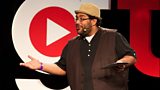 From Writer Abdul-Rehman Malik:
Chris, I've come to the conclusion that I will never really be cool. It wasn't always the case. When I was in high school and decidedly less portly, I used to go through men's fashion magazines checking out the latest trends, imagining that one day I'd be able to pull off both style and substance with the ease of someone like a certain Mr Denzel Washington.
I'd be lying if I said that Denzel wasn't one of my style icons. He had swag before they invented the term. Who am I kidding: as Outkast says, he was cooler than being cool – he was ice cold.
If I can't be cool, I have decided that I should at least always try to keep my cool. There's something supremely admirable about keeping your wits about you when the going gets rough. Alas, this week proved me wrong there as well. 
Coming off flu and sweating through the latest heatwave, I was trying to get to grips with an imminent deadline. My son, a perpetual motion machine fuelled by 7-year-old energy, was bouncing about the room firing an interminable line of questions at me. I was trying to shift mental gears, trying to answer – until I simply couldn't.
It was horrible. Even as the words were coming out of my mouth, I knew he wasn't the problem. I was the one of having trouble getting it together. He's just enjoying his school break.
Shocked by my harsh tone and sharp words, his face immediately fell. He leapt into my arms crying. "Why did you say that Abba?" he implored.
"Out of great need," the mystic Hafez said, "we are all holding hands and climbing. Not loving is a letting go. Listen, the terrain around here is far too dangerous for that." In other words, hold on to each other.
I assured my son I loved him, asked for his forgiveness and was honest about being frustrated with myself. To quote Denzel, it was a "fall forward" moment – a mistake that I had to use to make things better.
We made up.  A few hours later, thinking it had all been forgotten, I asked him if he thought I was cool. "No," he said categorically. "But," he added, "you're interesting. And interesting covers a lot more stuff than cool." It's not quite Denzel – or Matthew or Coral – level, but I'll own it. 
Broadcast