Main content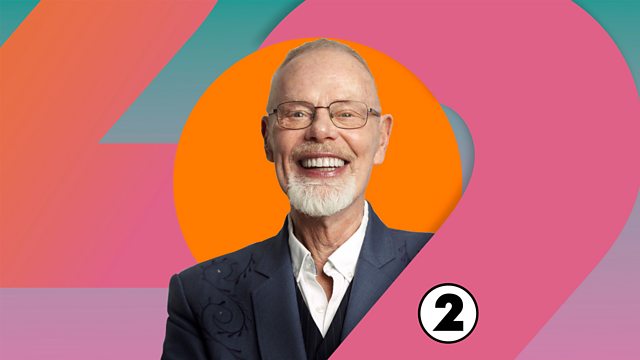 Celebrating 50 years of The Byrds' Sweetheart of the Rodeo album
Bob Harris marks 50 years of The Byrds' country rock masterpiece Sweetheart of the Rodeo and tracks its influence.
The Byrds' "Sweetheart Of The Rodeo" album is 50 years old and tonight Bob traces its influence with songs from Bob Dylan, Gram Parsons, Neil Young, Lucinda Williams and more, including a vintage live session from Jason Isbell.
Highly controversial on its initial 1968 release, "Sweetheart Of The Rodeo" has come to be recognised as the first country rock album.
Last on
Music Played
Poco

And Settlin' Down

The Forgotten Trail (1969-74) CD2.
Epic/Legacy.
5.

The Byrds

You Ain't Going Nowhere

Sweetheart Of The Rodeo.
Colombia Legacy.
1.

Bob Dylan

I'll Be Your Baby Tonight

John Wesley Harding.
Columbia.
12.

Gram Parsons

&

Emmylou Harris

Love Hurts

GP / Grievous Angel.
Reprise.
18.

Nitty Gritty Dirt Band

Keep On The Sunny Side

Will The Circle Be Unboken CD1.
Capitol.
2.

Uncle Tupelo

No Depression

No Depression.
Colombia/Legacy.
4.

The Jayhawks

Blue

Tomorrow The Green Grass.
American Recordings.
1.

Ryan Adams

When The Stars Go Blue

Lucinda Williams

Can't Let Go

Car Wheels On A Gravel Road.
Mercury Records Limited.
7.

Levon Helm

The Mountain

Dirt Farmer.
Dirt Farmer Music/Vanguard Records.
3.

Jason Isbell

Hope The High Road (Bob Harris Country Session, 15.06.2017)

Big State

Bourbon

The Stuff Of Legends.
Big Beard.
3.
Broadcast