Main content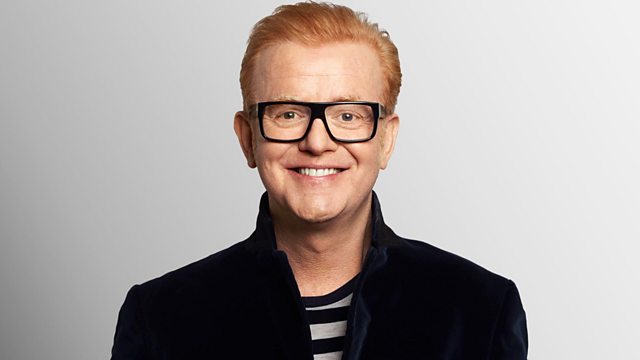 07/08/2018
Chris is joined by actor David Suchet to talk about starring in Arthur Miller's The Price. Plus, we speak to shark conservationist Graham Buckingham.
Chris is joined by David Suchet, to talk about starring in the 50th Anniversary production of Arthur Miller's The Price at Theatre Royal Bath in August. Plus, campaign director of shark conversation charity Bite Back, Graham Buckingham tells us how we can prevent the species dying out.
After taking inspiration from David Suchet and Robert Redford, we ask for your desperate claims to Arthur Miller in today's Top Tenuous. Vassos is joined in the Sports Locker by ex-Olympic athlete Steve Cram and we Pause For Thought with Vicar Dave Tomlinson.
Clips

Pause For Thought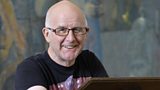 From Dave Tomlinson, writer and Vicar of St Luke's Holloway in London:
Wherever possible I believe we should avoid feeling the victim of unwanted circumstances and look instead for the next adventure to begin. This is where I find myself at present. I have (of necessity rather than choice) just given up the job I loved. But I am already excited by the prospect of what comes next.
Before being the vicar of St Luke's Church, my wife and I led a kind of church in a pub (facetiously called Holy Joes) designed to offer the religiously disinclined an opportunity to chew over, argue and debate about stuff they felt really mattered. For ten years, every Tuesday, over a glass or three we discussed religion, politics, philosophy – and goodness knows what else. Hundreds of people joined the conversation over the years.
And in many ways, this is where I'm most at home: with the hordes of people who will likely never enter a church but who pursue their own spiritual instincts: who try to live meaningfully, to make the world a better place.
For eighteen years, I have been the vicar of a fabulous, fun-loving, attractive spiritual community. Yet the reality is, for the most part, institutional religion has lost its appeal. People with spiritual aspirations don't tend to think 'Oh let's go to church on Sunday!' Yet this isn't any indication of the nation's spiritual wellbeing.
In my view, faith isn't about what we do on Sunday. It isn't to do with the doctrines we believe or don't believe….or whether we believe at all. In essence, faith is what the poet Rilke called 'a direction of the heart.'
In the gospels, Jesus points us not to a religious system but to just this: a direction of the heart that determines how we behave, how we treat people, what we do with our money, how we conduct our business. He called it the kingdom of God – a vision of how the world could be when we follow the right direction.
In today's world, the direction is not as straightforward as it sounds. Which is why I think we need more rich conversations and debates – in pubs, cafes, on the radio or wherever. Which is where I hope my new adventure will lead, now I am a 'vicar at large'!